free SAFETY GUIDE
Got employees driving personal vehicles?
There are about 30-40 million drivers who run errands for their employers using non-owned company vehicles. This group of drivers represents one of the single most at-risk groups in business.
Employees who drive on company time (in any vehicle) can become a liability. Learn ways to reduce your risk by downloading our safety guide.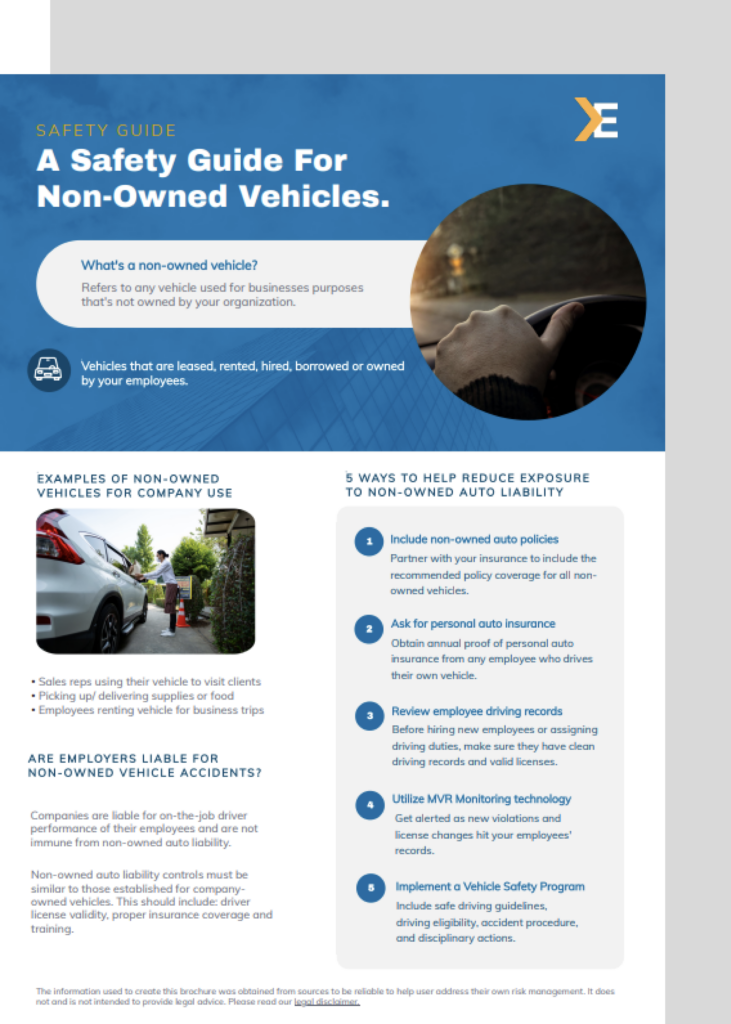 Trusted by 1k+ companies across ALL industries
Get a sneak peek
Learn how to manage non-owned vehicle risk by understanding:
Download Free Safety Guide
Get safety tips on ways to reduce the risk associated with employees driving personal vehicles. Fill out this form and get your free copy!