Trusted by 1k+ companies across all industries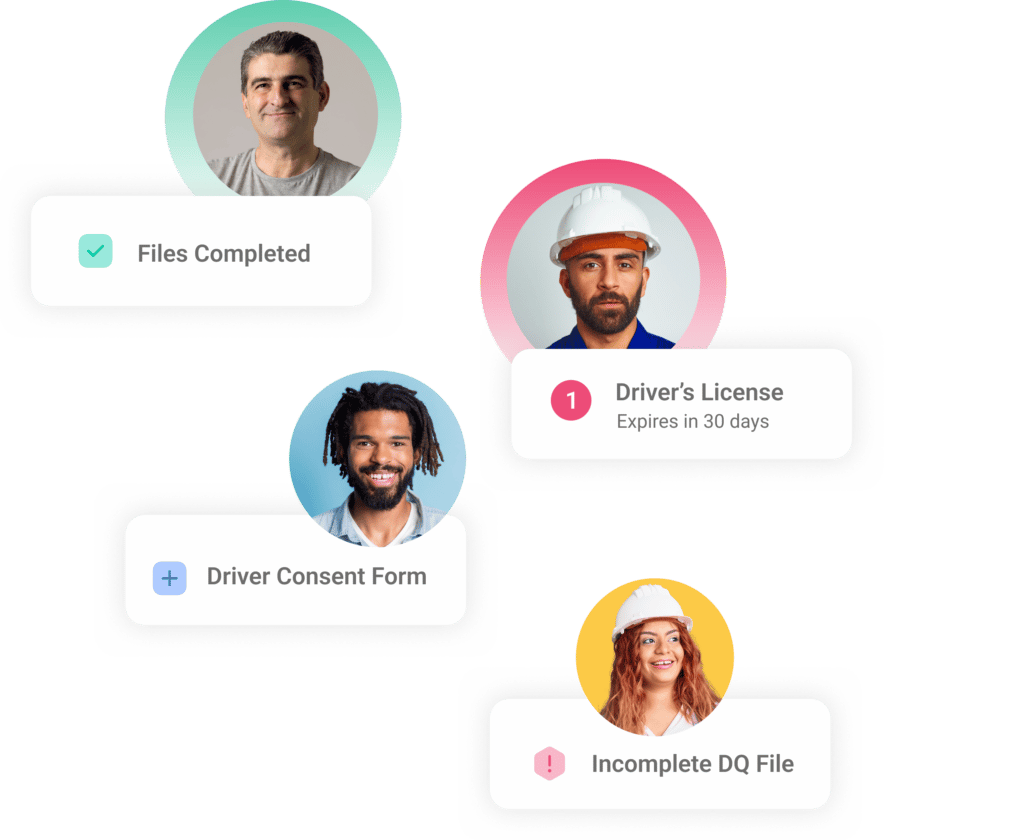 SIMPLIFIED DRIVER QUALIFICATION FILE MANAGEMENT
Never miss important driver files
Managing Driver Qualification Files (DQs) can be a tedious and time-consuming task. The average fine for a violation is over $600.
The complete DQ file is meant to prove that your drivers are fit to be behind the wheel. Failure to properly maintain all the required documents is risky. Not only does it lead to FMCSA fines and jeopardize DOT Compliance, but it can even shutdown your company.
An integrated platform to increase safety, efficiency
and compliance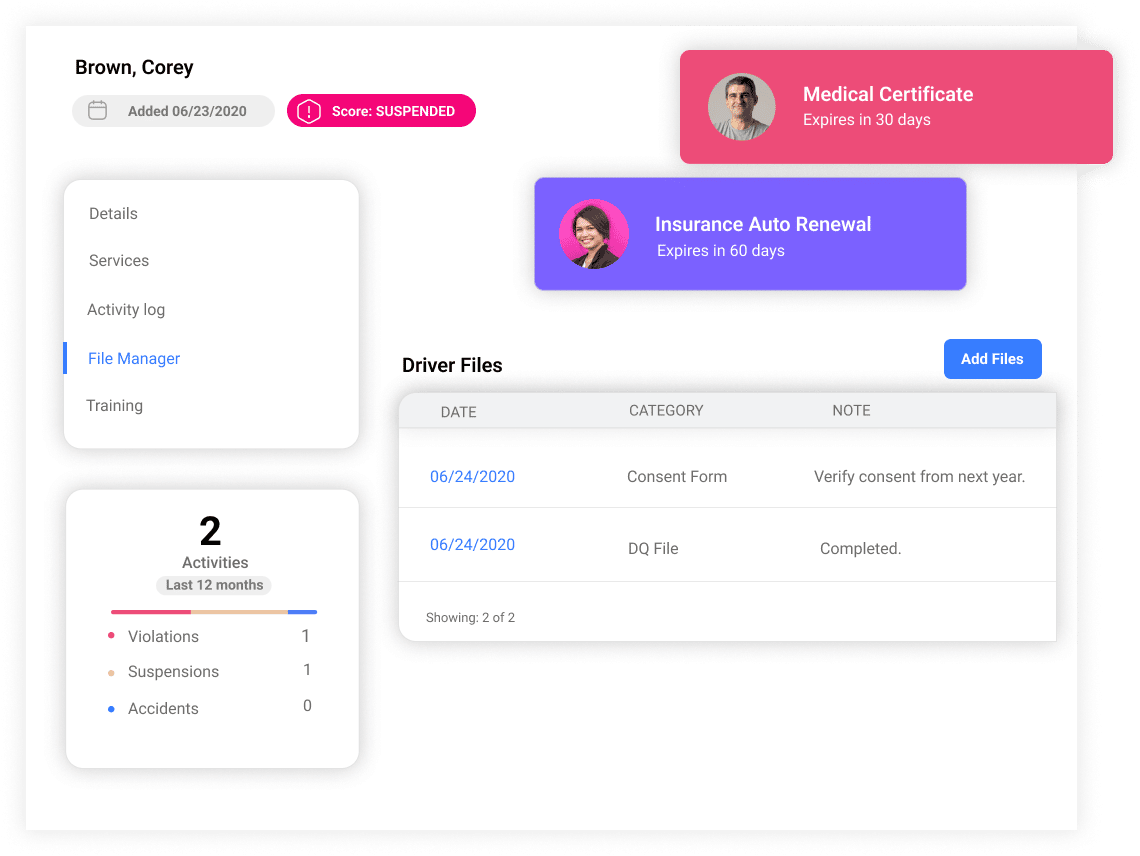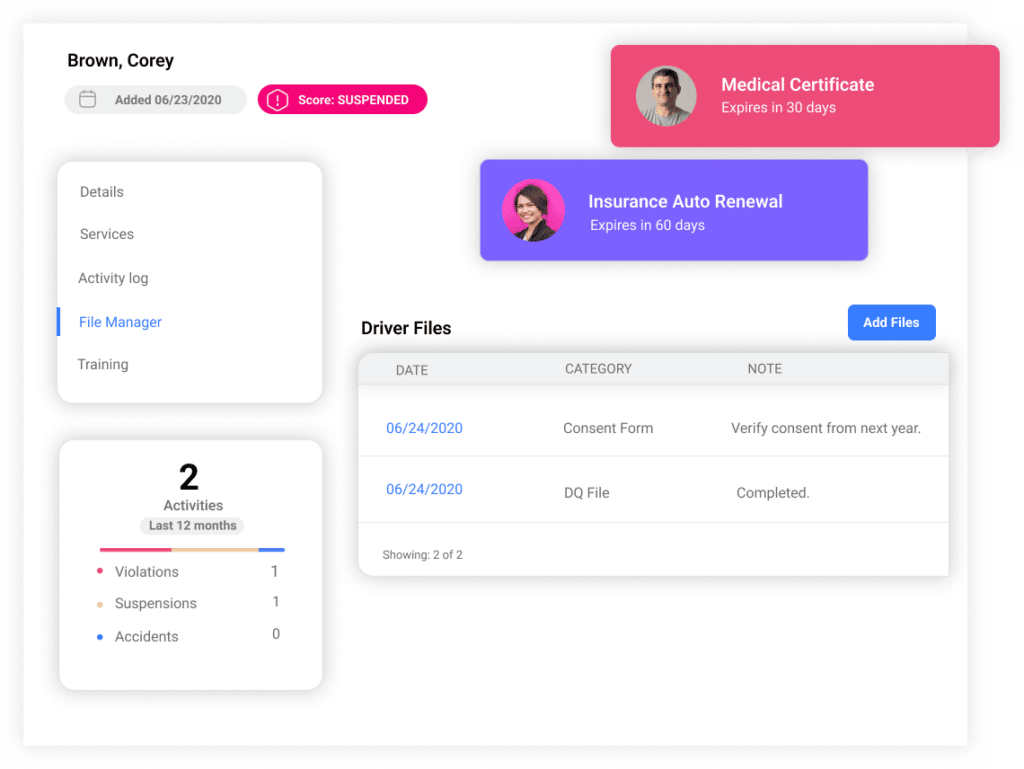 Focus on safety, not files
By combining your MVR monitoring and Driver qualification Management in one system, you can shift focus to other important areas of your business.
The DQ file management software is a user friendly tool to keep up with driver files and renewals. You can choose to set reminders for license and medical card expiration 30, 60, 90 days in advance.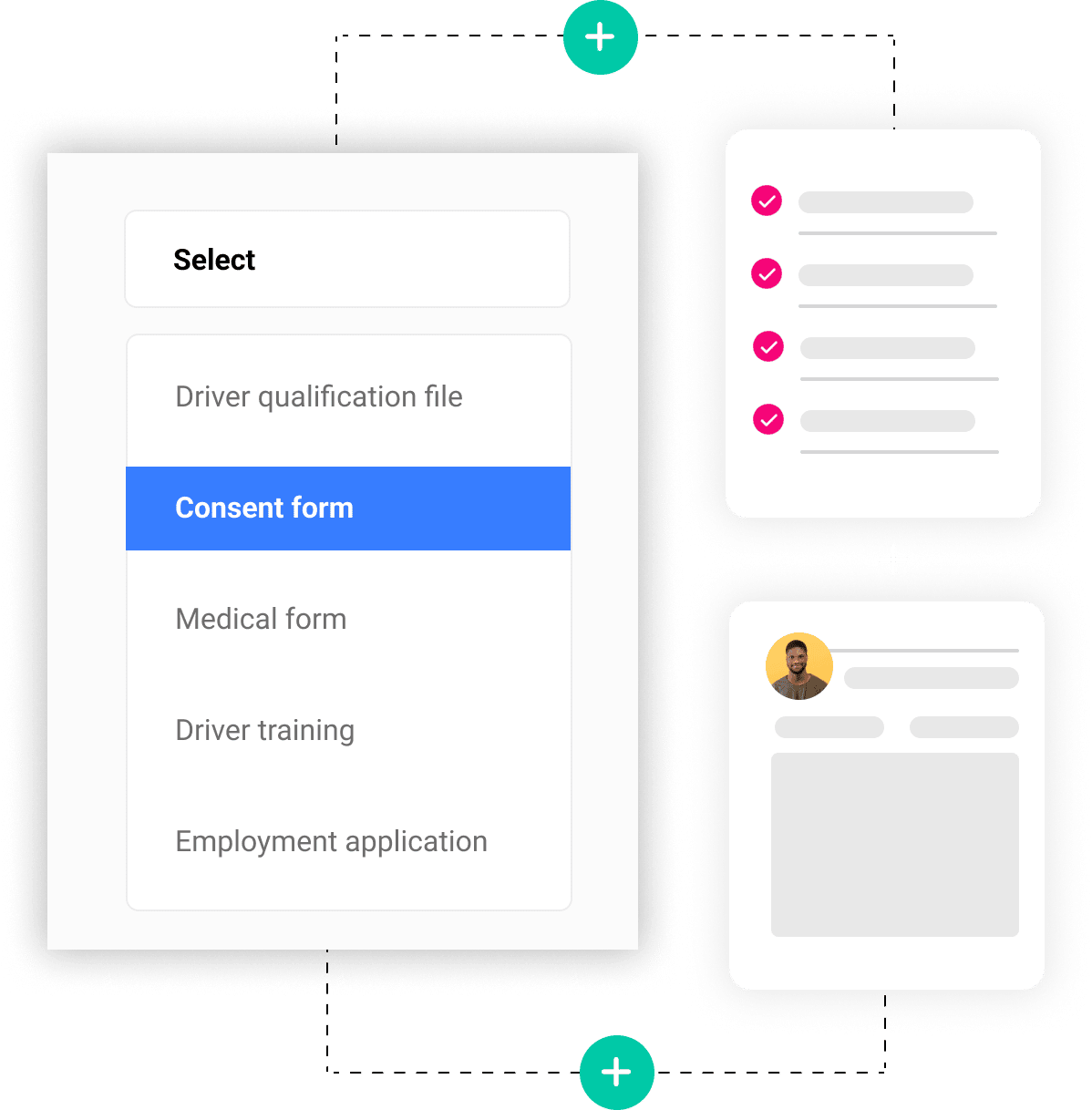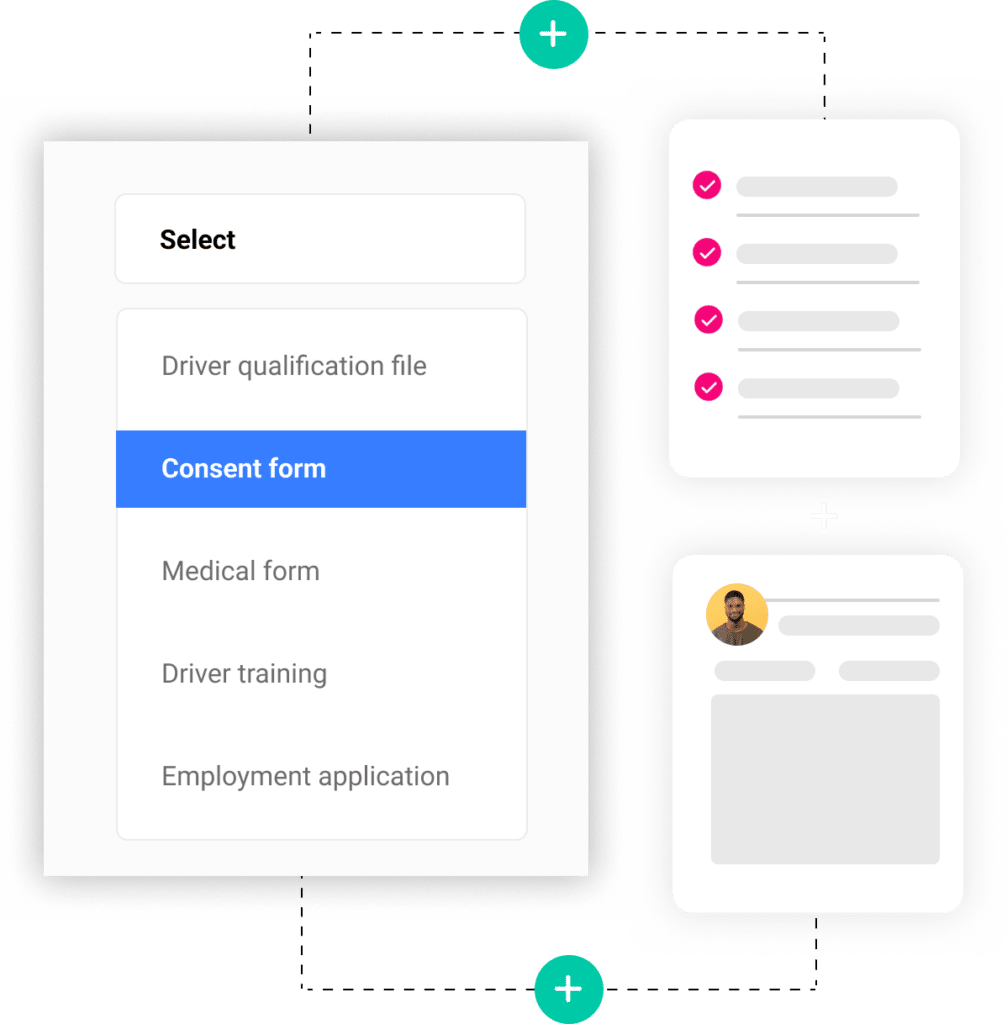 SECURE FILE STORAGE
Collect forms and manage files
Organize and storage any important documentation
such as medical forms, training certificates, insurance
renewal, vehicle registration and more.
You can choose to create custom categories and pull reports within a few clicks. All files are accessible from any devices and are ready to be downloaded, saved, and shared as needed.
ONGOING COMPLIANCE
Meet FMCSA regulations and
internal driver policies requirements
Managing renewable and DOT-required driver documentation
is tedious and time-consuming, but slipping out of compliance
can result in violations, fines, or expensive lawsuits.
Don't wait until a DOT audit or until your CSA score is affected
to fully optimize and simplify your Driver Qualification
File management.