Trusted by 1k+ companies across ALL industries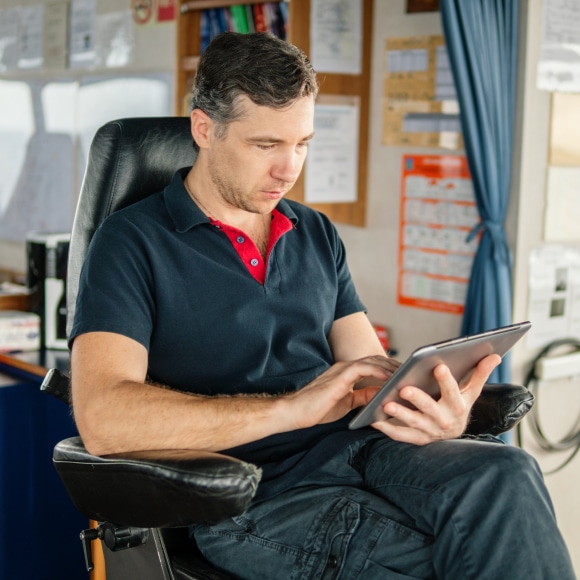 Motor vehicle records
Fast, Easy + Cost-effective MVRs
Embark Safety provides the most comprehensive motor vehicle record solutions in the industry. Our System links directly to each state's DMV to obtain the most up-to-date driver's license information.
Once your records are in our system, you can set reports to run automatically or at any time interval you choose. This reduces your administrative burden and saves time and resources.
Your Single Source For MVR Checks
Instant access to MVRs in all states, DC, and U.S. territories. Access includes Canadian provinces.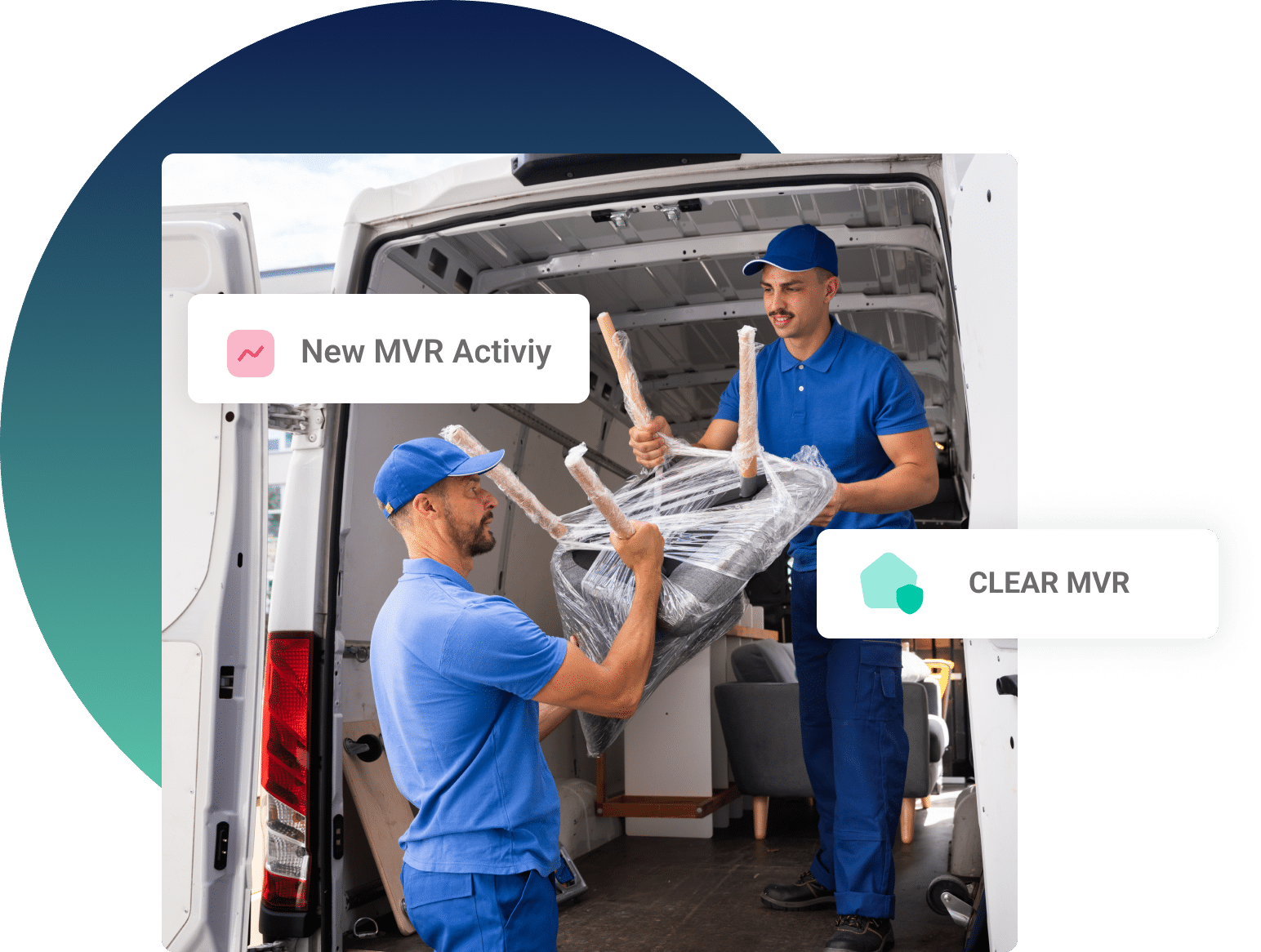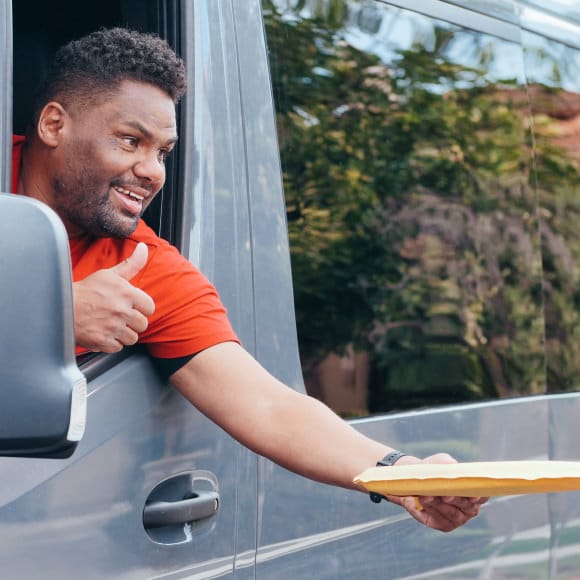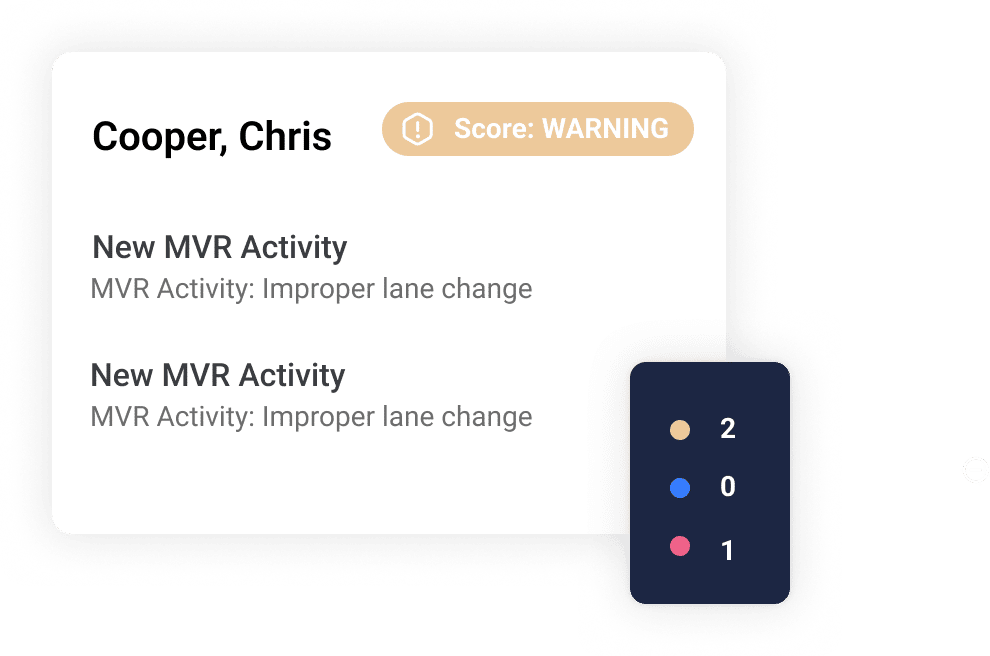 Violation Decoding
ACD Codes
Simplify driver scoring with uniform ACD codes for each violation, suspension, and accident across all states.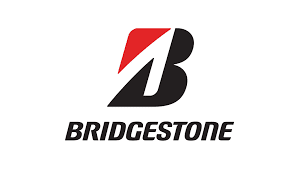 "This system is integral to our business, helping us to maintain compliance with State and Federal regulations"
—Operations Assistant
STandard Format
Streamline MVR checks for all employees
Standardized formatting for all driving records. Reports can be downloaded or printed directly from the system and are archived for easy reference.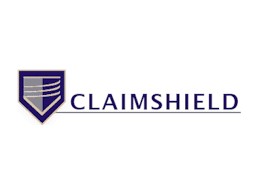 "The MVRs that we receive are easy to read with more accurate information than what we had before."
—Transportation Specialist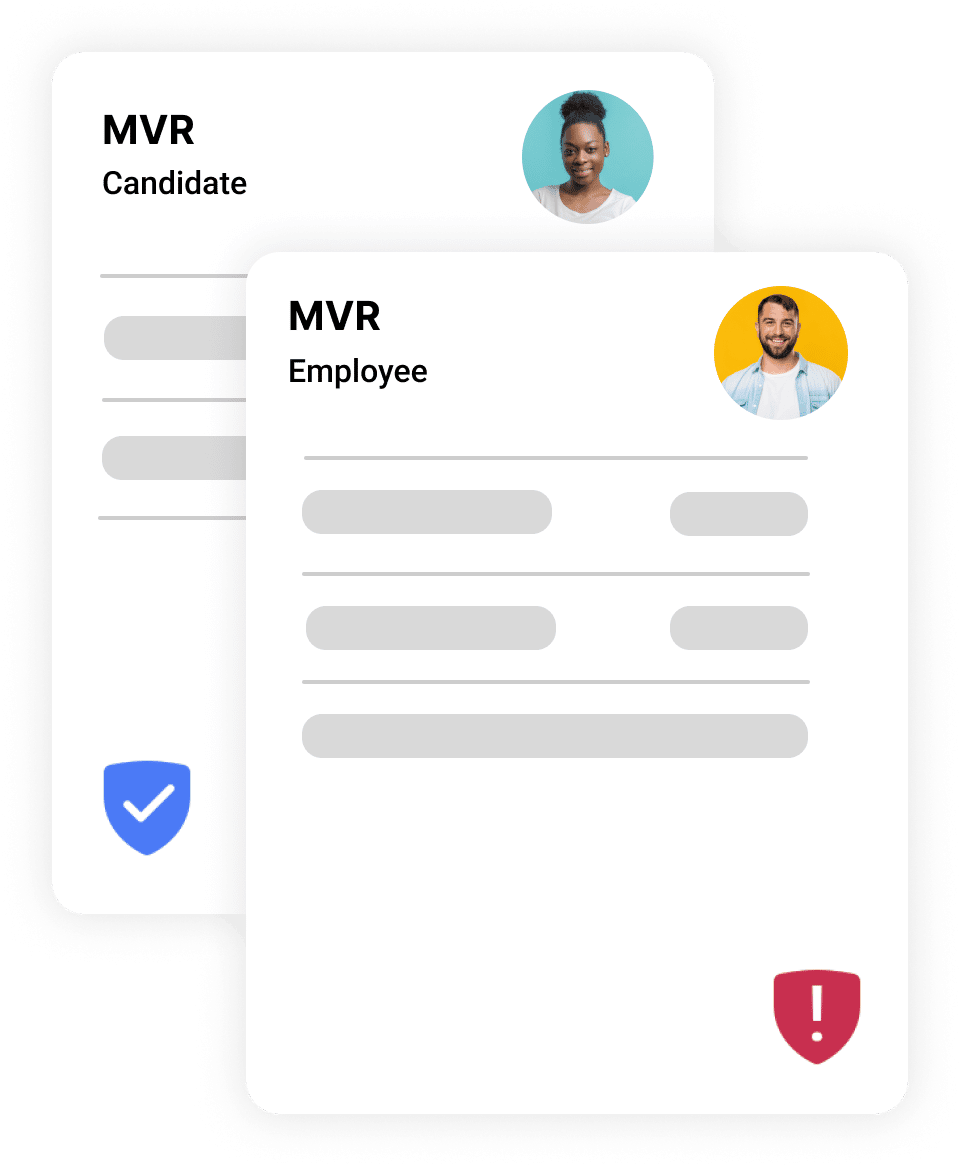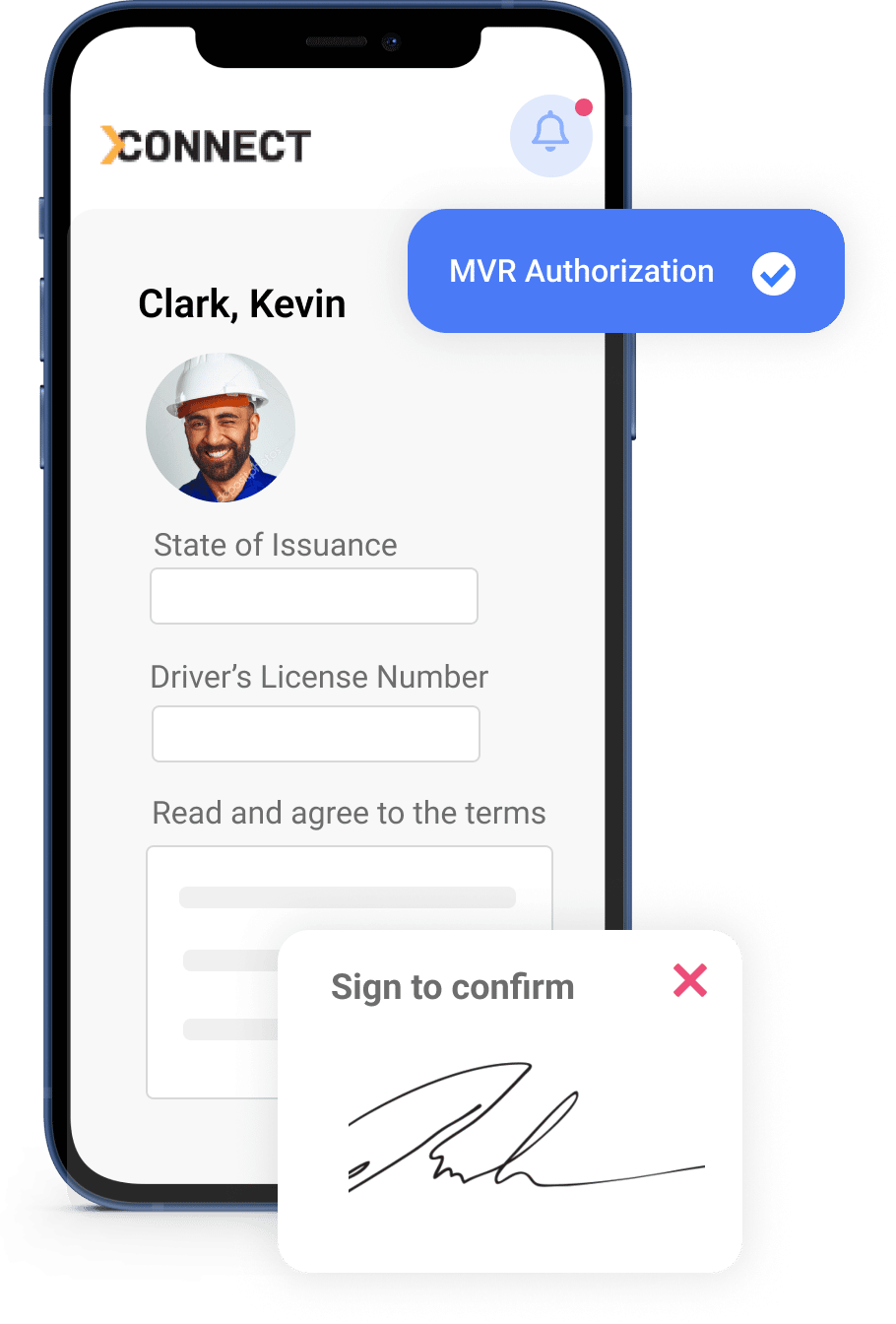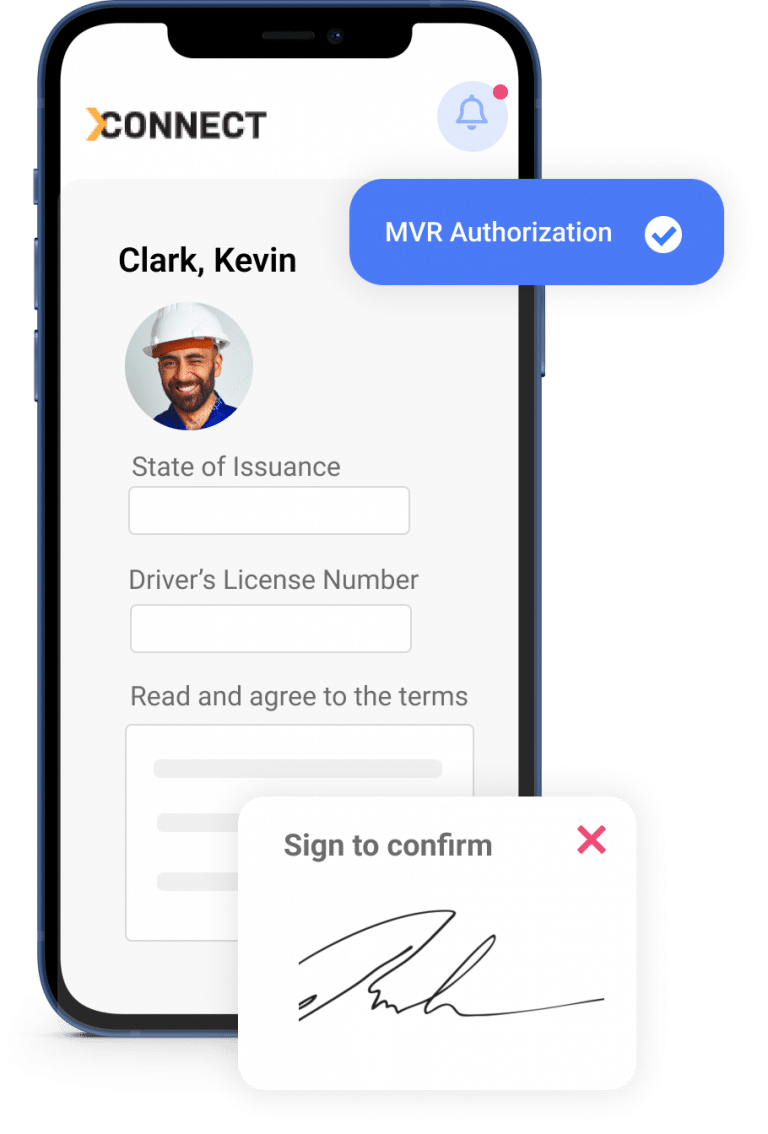 MVR Consent
Manage FCRA Compliance
Simplify driver consent forms by allowing employees to sign release forms electronically. No more need to chase employees down in person.
MVR Monitoring Coverage and State Fees

State
MVR Year Lookback
MVR Fee
MVR Turn Around
MVR Monitoring

Alabama

3 Years

$10.00

Instant

Alaska

3 Years

$13.00

Instant

Arizona

3 Years

$8.00

Instant

Arkansas

3 Years

$13.00

Instant

California

3 Years

$2.00

Instant

Colorado

7 Years

$2.20

Instant

Connecticut

3 Years

$18.00

Instant

Delaware

3 Years

$25.00

Instant

District of Columbia

3 Years

$13.00

Instant

Florida

3 Years / 7 Years

3 Year Report: $8.10
7 Year Report: $8.00

Instant

Georgia

3 Years / 7 Years

3 Year Report: $6.00
7 Year Report: $8.00

Instant

Hawaii

3 Years

$23.00

2-3 hours

Idaho

3 Years

$10.00

Instant

Illinois

3 Years

$20.00

Instant

Indiana

7 Years

$10.00

Instant

Iowa

3 Years

$8.50

Instant

Kansas

5 Years

$16.70

Instant

Kentucky

3 Years

$5.50

Instant

Louisiana

3 Years

$18.00

Instant

Maine

3 Years

$7.00

Instant

Maryland

3 Years

$12.00

Instant

Massachusetts

3 Years

$8.00

Instant

Michigan

3 Years

$11.00

Instant

Minnesota

3 Years

$5.00

Instant

Mississippi

3 Years

$14.00

Instant

Missouri

3 Years

$5.88

Instant

Montana

3 Years

$7.87

Instant

Nebraska

3 Years

$7.50

Instant

Nevada

3 Years

$8.00

Instant

New Hampshire

3 Years

$17.00

Instant

New Jersey

5 Years

$17.00

Instant

New Mexico

3 Years

$6.50

Instant

New York

3 Years

$7.00

Instant

North Carolina

3 Years

3 Year Report: $10.75
7 Year Report: $10.75

Instant

North Dakota

3 Years

$3.00


Instant

Ohio

3 Years

$5.00


2-3 hours

Oklahoma

3 Years

$27.50


Instant

Oregon

3 Years

$13.99


Instant

Pennsylvania
10 Years
$16.00
2-3 hours

Rhode Island

3 Years

$20.00

Instant

South Carolina

3 Years

$7.25

Instant

South Dakota

3 Years

$5.00

Instant

Tennessee

3 Years

$7.50

Instant

Texas

3 Years / 5 Years (CDL Only)

3 Year Report: $6.50
5 Year Report (CDL Only): $7.50

Instant

Utah

3 Years

$11.00

Instant

Vermont

3 Years

$18.00

Instant

Virginia

3 Years

$8.00

Instant

Washington
3 Years
$15.00
Instant

West Virginia

7 Years

$12.50

Instant

Wisconsin

3 Years

$7.00

Instant

Wyoming

3 Years / 10 Years (CDL Only)

3 Year Report: $5.00
10 Year Report (CDL Only): $5.00

Instant