Free Resource
DOT Background Checks: Hiring Safe Drivers
Manage Compliance & Reduce Driver Risk
The Federal Motor Carrier Safety Administration (FMCSA) sets rigorous guidelines and requirements to ensure the safety of commercial motor vehicles and the public. By adhering to FMCSA background check regulations, you reduce the risk of hiring individuals with a history of unsafe practices, potential criminal records, or substance abuse issues.
If you are wondering what are the minimum FMCSA requirements for commercially licensed drivers, we got you covered with this short guide!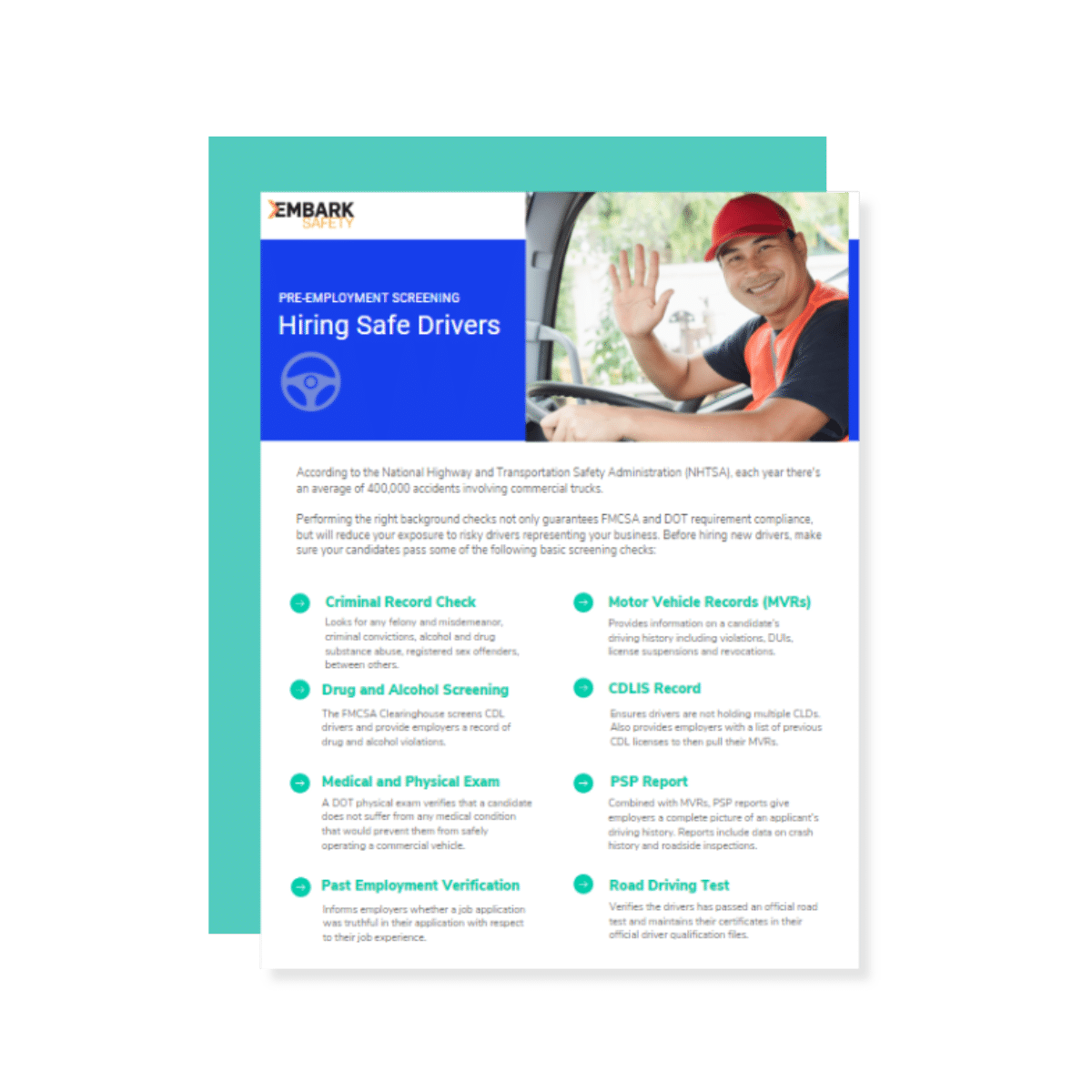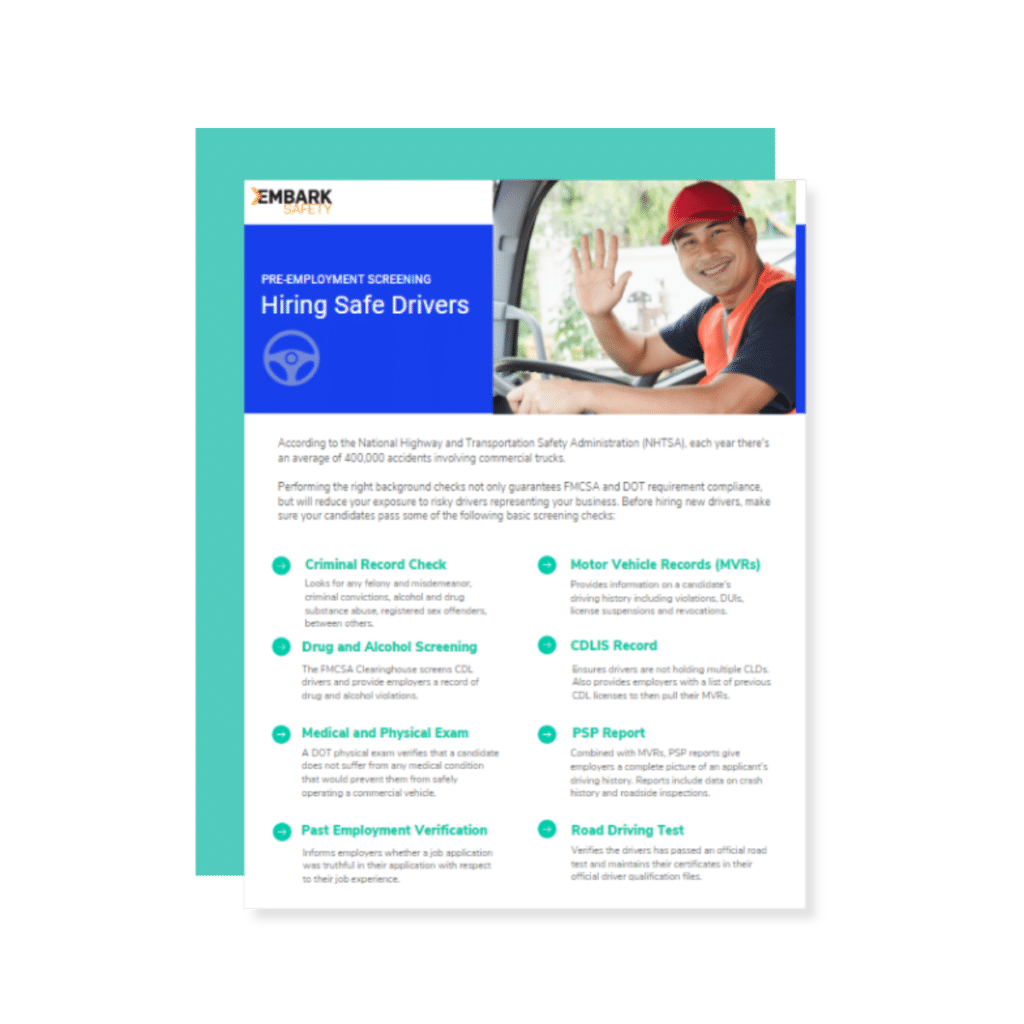 This free resource provides all necessary information on the following background checks:
Download Free Resource
Take the first step towards FMCSA background check compliance. Download our resource now!