Free Guide
How can MVR Monitoring help improve your CSA Score?
The Compliance, Safety, and Accountability (CSA) program was developed by the Federal Motor Carrier Safety Administration (FMCSA) to improve the safety of commercial motor vehicles on the road.
MVR monitoring can play a significant role in helping carriers and drivers improve the seven CSA BASICs:
Unsafe Driving
Crash Indicator
Driver Fitness
Controlled Substances and Alcohol
Vehicle Maintenance
Hazardous Materials Compliance
Hours of Service
MVR Monitoring offers a comprehensive solution for monitoring and improving driver behavior, resulting in better CSA scores and overall safety performance. Download our guide!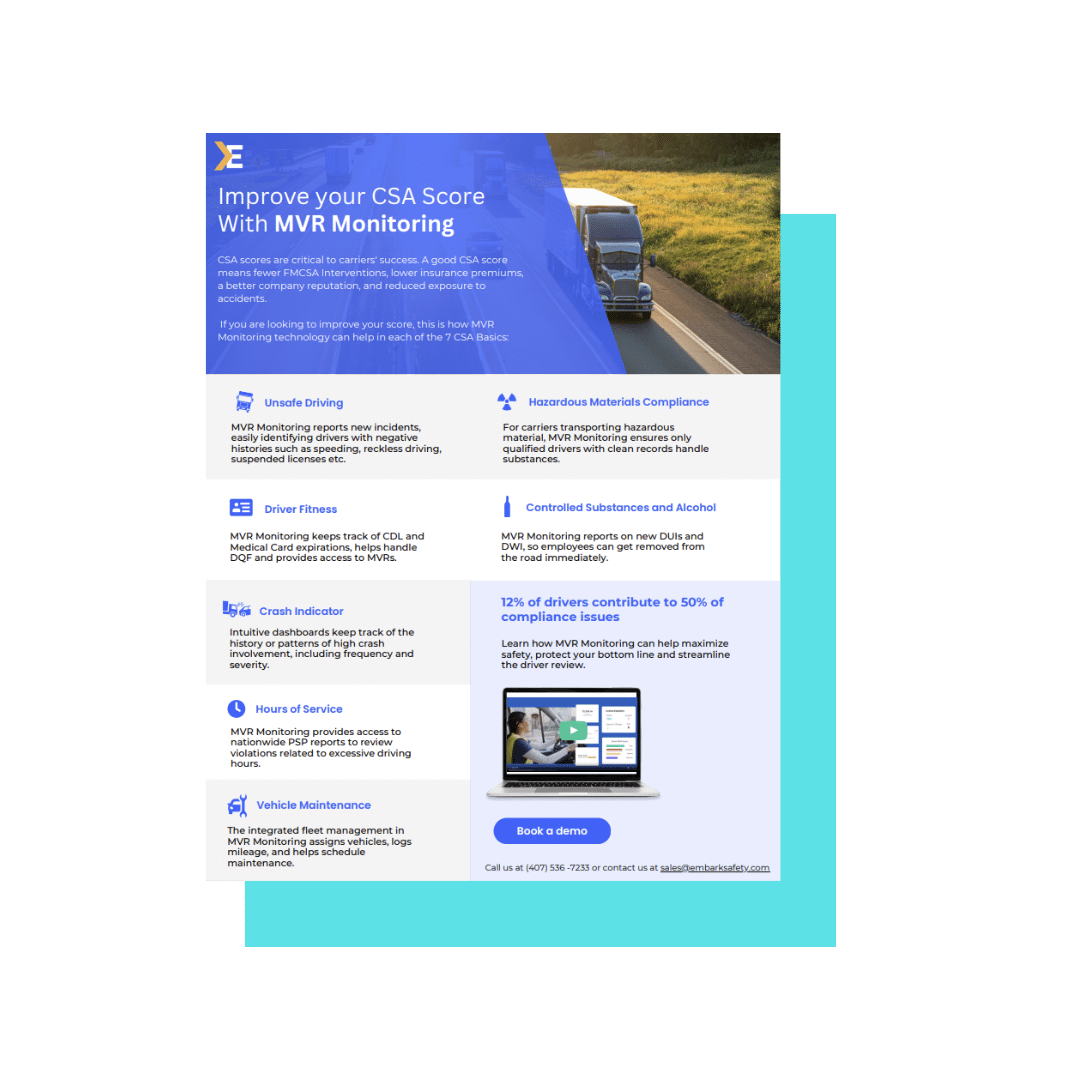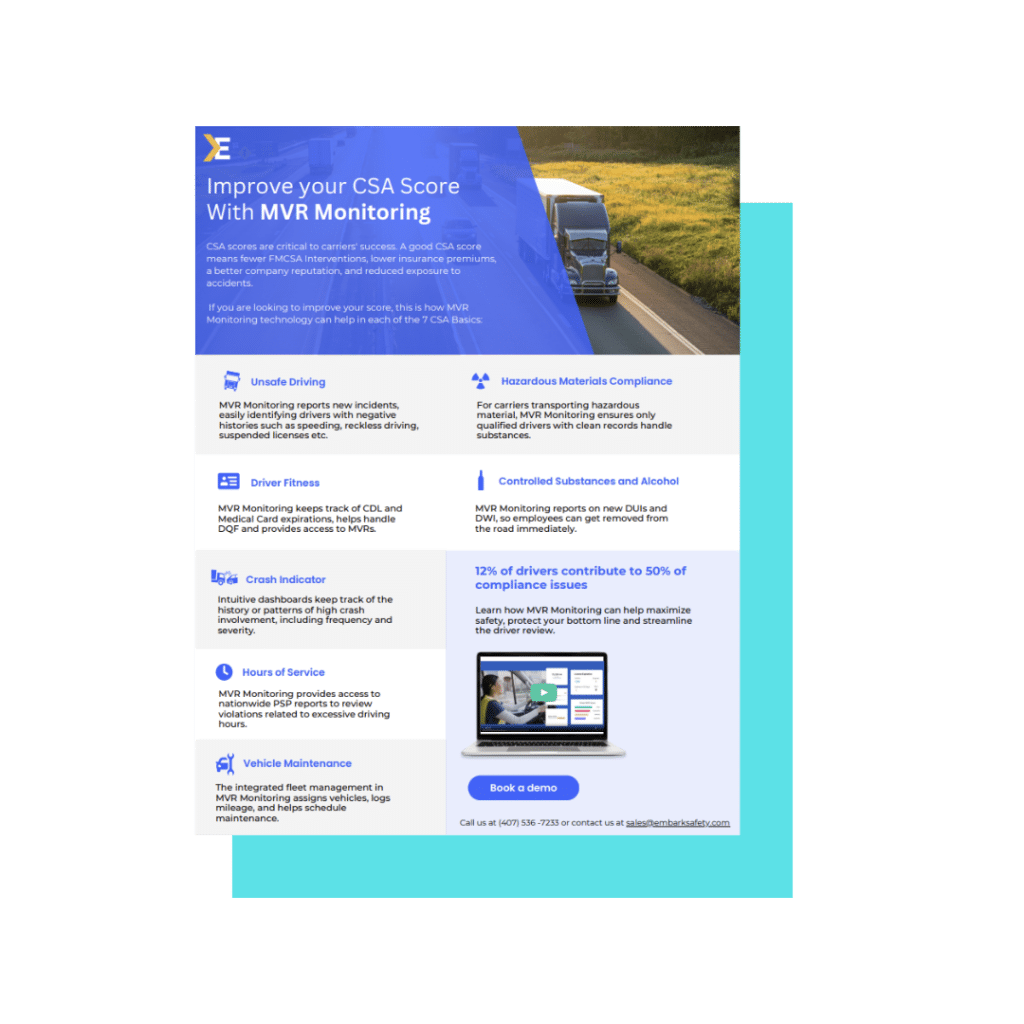 Download Free Guide
Learn how MVR Monitoring can help improve the 7 CSA Basics. Download our guide now!