Embark Safety Makes University of Florida 2023 Gator100 for the 5th time!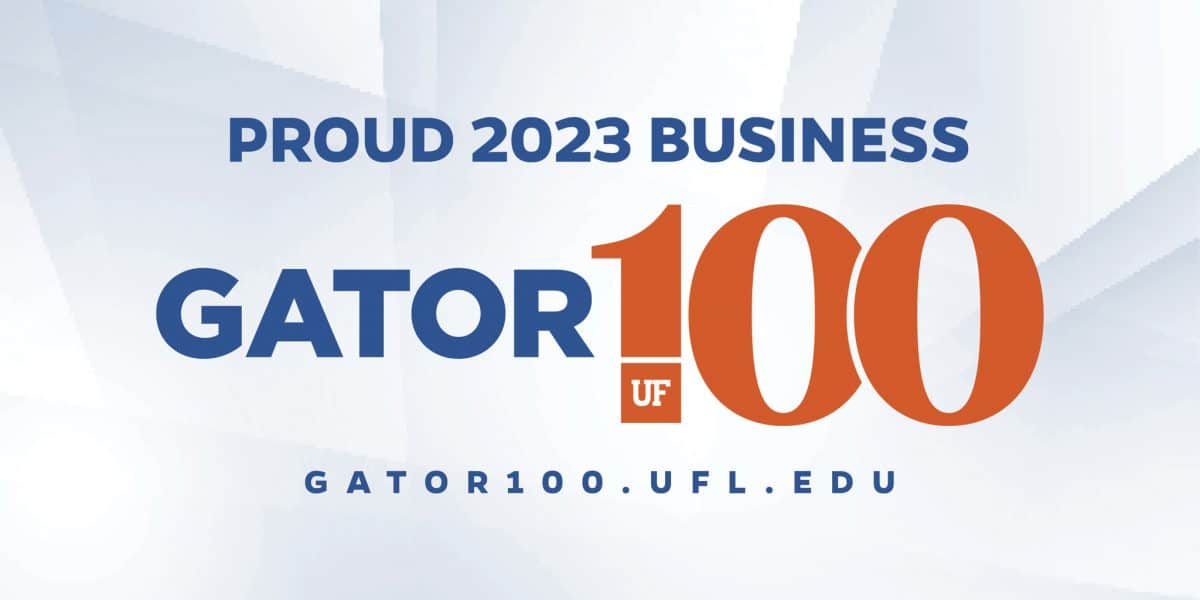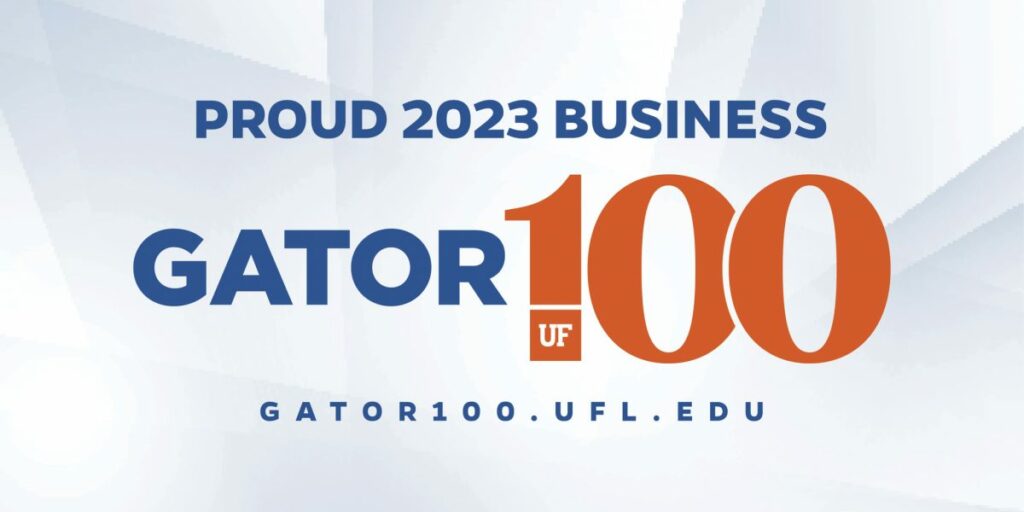 GAINESVILLE, Fla. – Embark Safety made the 2023 list as a Gator100 honoree for the fifth year in a row, ranked at No. 58.
Each year, the Gator100 recognizes the world's fastest-growing Gator businesses owned or led by UF alumni. Ernst & Young, independent accounting firm of the Gator100 since the program began in 2015, verifies financial information submitted by each company and calculates the rankings based on compound annual growth rate over the past three years.
This year, only 7 companies have made the list for the past 5 consecutive years or more.
"The Gator100 award for the 5th year in a row is a testament to our amazing, talented and passionate team committed to delivering the best service and experience in our industry," said Margaret Truitt, CMO of Embark Safety and graduate of the 2006 class of UF's College of Journalism and Communications. "I'm prouder each year to be a part of the Gator alumni network solving real problems and making the world a better place."
Embark Safety's founder and President, Edwin Sosa is a graduate of UF's Warrington Business School, class of 2005.
The 2023 Gator100 celebrated companies from over 18 industries, with the top three representing construction and design, health, and real estate. Of the 100 businesses, 77 were Florida companies.
"These UF alumni-owned or -led companies create jobs, add value to our communities, and make an impact around the world," said Brian K. Danforth, Assistant Vice President of Development and Executive Director of the UF Alumni Association. "These 2023 honorees represent the very best of our Gator entrepreneurs and business leaders. They shine a bright light on the University of Florida and the graduates it produces – people with vision, drive and determination."
View the full list of 2023 Gator100 honorees
About Embark Safety
Embark Safety's innovative system monitors employees' driving records continuously and sends near real-time notifications when new changes occur, such as violations, suspensions, and accidents. System allows companies to reduce accident risk, avoid litigation, and improve public safety. Headquartered in Orlando, Fl, we are a proud SaaS provider to more than 1,000 companies across the country and Canada.
You can learn more about Embark Safety's innovative technology at www.embarksafety.com.