Embark Safety Awarded "Gator100" for Being One of the World's Fastest-Growing Gator-Led Businesses in 2021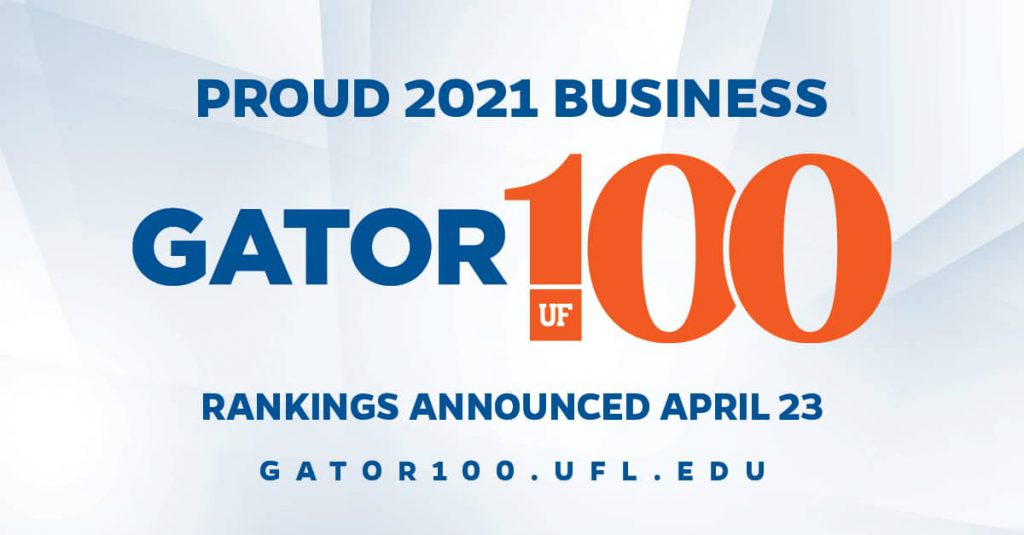 April 27 2021, Orlando Fla. – For the third year in a row, Embark Safety was named to the University of Florida's 2021 Gator100 during a special virtual ceremony on April 23.
The Gator100 recognizes the top 100 of the world's fastest-growing Gator businesses owned or led by UF alumni. This year, Embark Safety earned the #36 ranking.
"This award is particularly meaningful this year when so many businesses have been affected by the Covid-19 pandemic. I feel so thankful and privileged, said Edwin Sosa, President of Embark Safety."This award is an example of how resilient and innovative our team is."

To be recognized by the Gator100, companies must have been in business for at least five years and have annual revenues of $250,000 or more. The Gator100 is ranked by Compound Annual Growth Rate (CAGR), which is used to determine year-over-year growth over the past three years.

View the full list of 2021 Gator100 honorees at: https://gator100.ufl.edu/2021-honorees
About Embark Safety
Embark Safety's innovative system monitors employees' driving records continuously and sends real-time notifications when new changes occur, such as violations, suspensions, and accidents. System allows companies to reduce accident risk, avoid litigation, and improve public safety. Headquartered in Orlando, Fl, we are a proud SaaS provider to more than 1,000 companies across the country and Canada.