Company Vehicle Policy: What is it & What to include?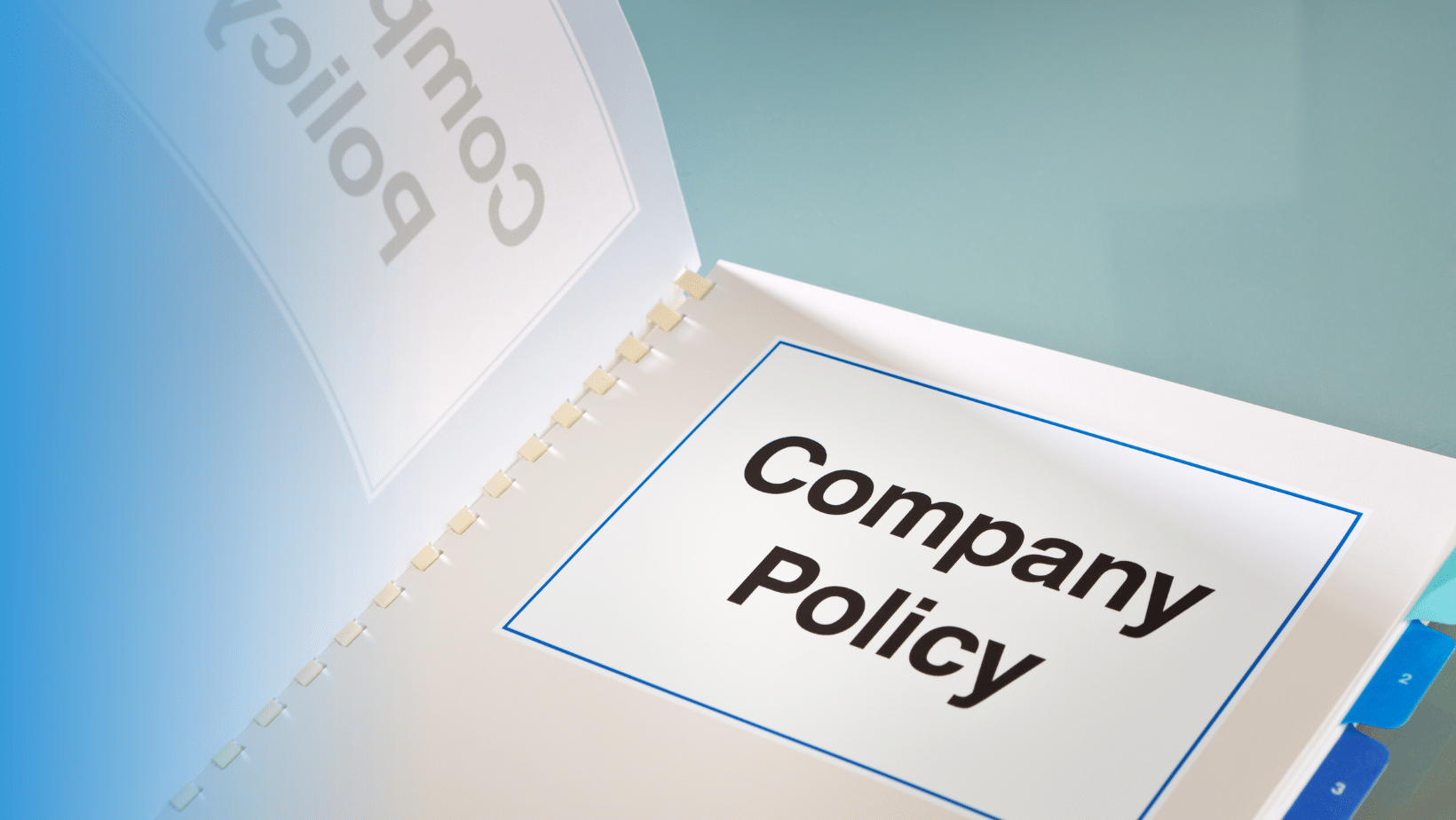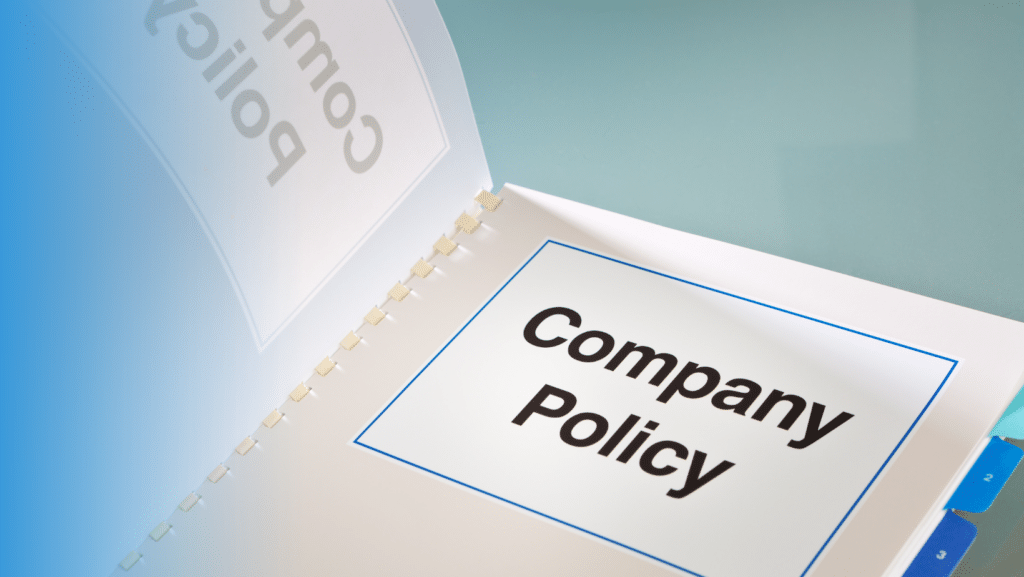 Driving is the most dangerous activity employees perform. You can lower your risk of accidents, injury, and fatalities by having and enforcing a clear company vehicle policy. Even if you don't have a company fleet, it's important to consider employees who drive personal vehicles or rental cars for business. Remember, they also represent your company and can be a risk too.
What is a Company Vehicle Policy?
Just like the name implies, a vehicle policy is an agreement outlining guidelines and eligibility for use of any vehicle used for business. It provides clarity and accountability for things like driving eligibility/criteria, accident procedures, and disciplinary actions.
Disclaimer: We are not lawyers. Consult with your legal counsel to ensure your processes and procedures meet/ or exceed safety standards and compliance regulations. Please read our legal disclaimer.
What Basic Elements Should be Part of a Company Car Policy?
Define Driver Eligibility
Start by defining who can and can't drive. This is a basic requirement in any safety program. Be sure to check their Motor Vehicle Record (MVR) for any red flags. MVRs provide insightful information about an employee's driving history. However, remember they are mere snapshots in time and can change in an instant.
Instead of the annual MVR, an MVR monitoring program can help you track employee license status throughout employment.
Establish Clear Driving Criteria
Not all your driving employees present the same risk. Clearly identifying and managing your risky drivers is important to minimize liabilities and accidents.
Keep in mind, it's not always the big ones like DUIs or license suspensions that can make someone ineligible to drive. The little violations add up too. Think about how many violations or accidents or any combination of them can jeopardize your company image.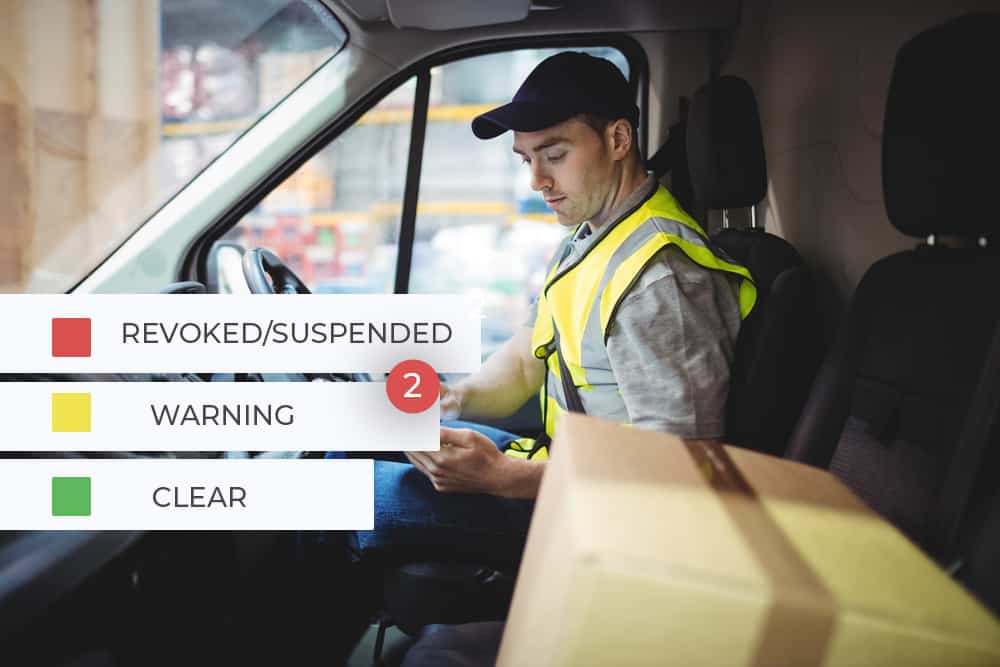 MVR Monitoring technology scores your drivers based on their risk profile. This makes it easy to identify those who require extra attention.
A driving record that fails to meet your specific criteria, should result in the proper disciplinary actions established by your company.
Self-Reporting And MVR Monitoring Technology
It's a common practice to request all employees self-report all violations, accidents, and suspensions in a timely fashion. However, this doesn't always happen.
A self-reporting policy, together with the implementation of continuous monitoring of driving records keeps managers accountable for the actions of their employees.
Define Driving Rules
Reminding your drivers about safe driving practices can help reduce the likelihood of accidents. Make sure your company vehicle policy includes rules about: Seat Belt Usage, Phone Usage, Distracted Driving, Impaired Driving, Reckless Driving, Traffic Rules, Vehicle Checks, and Maintenance, etc.
Accident Procedure
Set clear protocols in case of an on-the-job accident. Indicate a point person (usually the employee's immediate supervisor) to call once an accident or incident occurs. Establish who covers damages and fines and other legal guidelines.
Personal Owned Vehicles
Employees who drive their own cars or rental cars for company use are also a business risk. Your vehicle policy should define specific requirements like insurance coverage, driving record checks, reimbursement, etc.
Vehicle Policy Limitations
Be clear when it comes to the use of company vehicles. Establish clear rules in regard to personal use, allowed passengers, hours of use, etc.
A Final Note
In summary, having a company vehicle policy in place helps safeguard your company's reputation. It also limits employer liabilities and promotes accountability. Remind your employees, that driving is a privilige and requires the utmost attention.
Consult your company's legal department for specific guidance.
About Embark Safety
Our MVR Monitoring technology helps managers make sure only drivers with clear driving records and valid licenses remain on the roads. Looking for more information? Contact us today!
*We are not lawyers. Consult with your legal counsel to ensure your processes and procedures meet/ or exceed safety standards and compliance regulations. Please read our legal disclaimer.
Need help? Download Our Sample Vehicle Policy