"High-risk driver" in the eyes of commercial auto insurance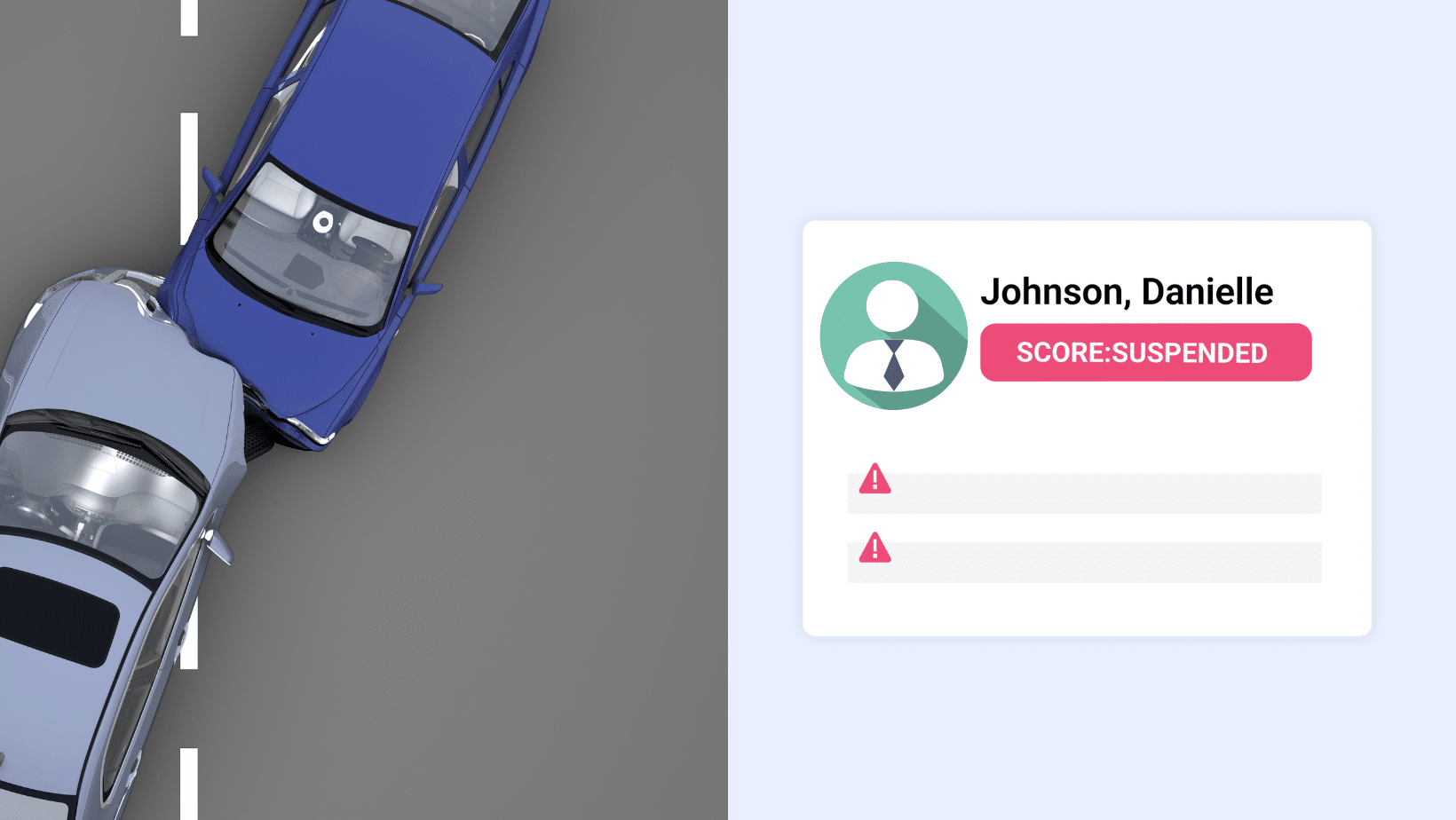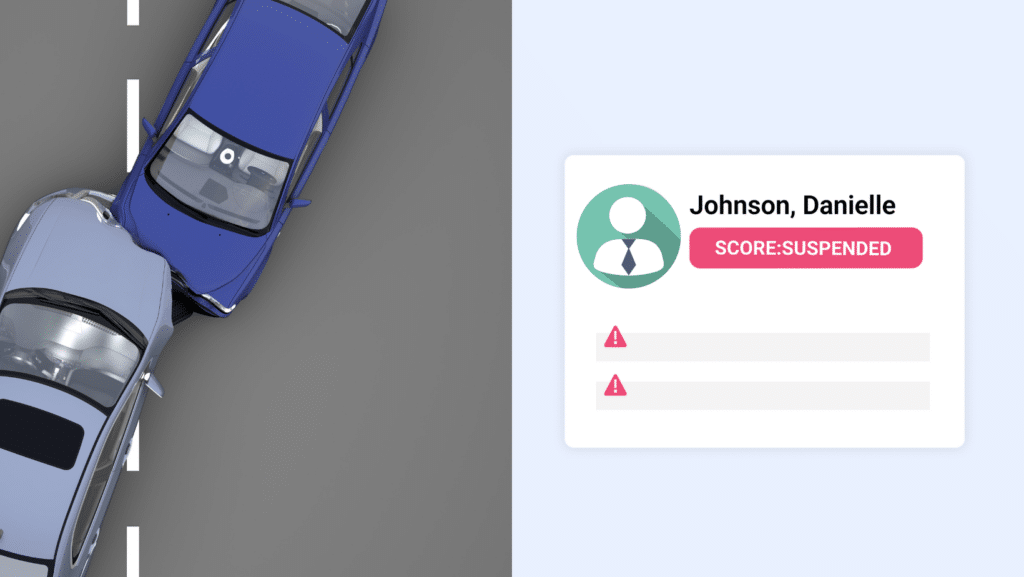 Some drivers are simply more likely to get into accidents than others. From delivery drivers to employees who run errands with company/ or personal vehicles, they all present different levels of risk.
But, who in fact is considered "high-risk"? Because this definition may vary from organization to organization, we have put together what our commercial insurance partners take into consideration when evaluating driver risk.
Assessing Your Company's Risk Level
Someone's driving record is a good indicator of future behavior. Insurance companies will access your company's level of risk by checking your employees' driving records, accident history, and previous claims. This helps determine whether an employee with driving privileges is considered risky or not.
High-Risk Driver Profile
A high-risk driver is someone who racks up numerous violations and/or many drivers' license points. They are also more likely to cause vehicle accidents, and therefore file insurance claims.
When reviewing Motor Vehicle Records (MVRs), violations and accidents are classified on severity. Typically, risky drivers tend to get involved in major violations. This includes driving under the influence, excessive speeding (>20 mph over limit), reckless driving, license suspension or revocation resulting from accidents or moving violations. Minor violations like speeding <20 mph in school zones, failure to obey traffic signs, and cell phone use while driving can also add up.
"Minor fender benders are a sign of distracted driving issues. In the insurance world, frequency breeds severity. Repetitive minor violations indicate a large claim is coming very soon," said Corey W. Hobbs Vice President Assistant of commercial lines at McGriff Insurance.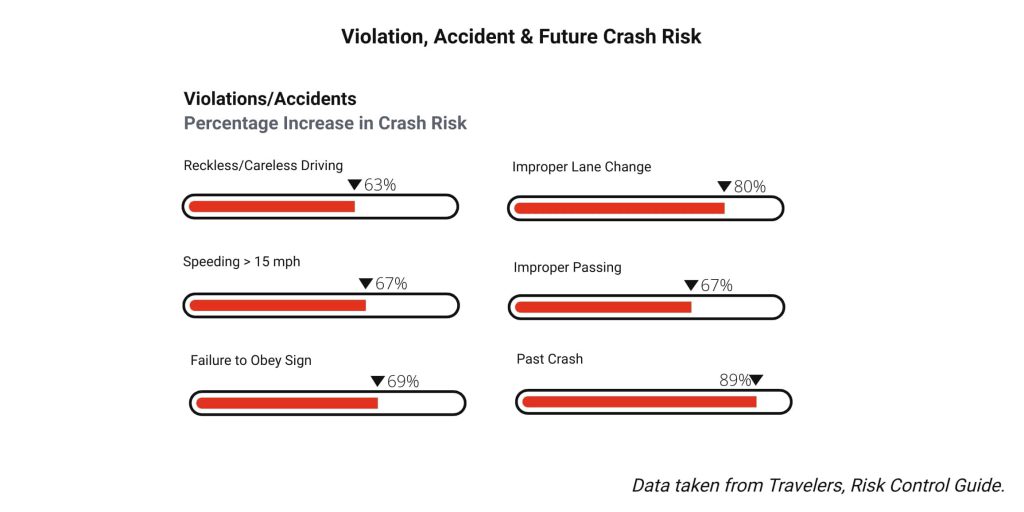 How do high-risk driving employees affect my policy?
Commercial auto insurers establish acceptability standards their underwriters must follow about MVRs. When companies are hiring a new employee, underwriters can reject the driver from the policy if they do not meet the established safety standards.
Driving records can change day-to-day and thus so can driving eligibility. Retaining unsafe drivers longer than you should could place your organization into the category of high-risk commercial auto insurance. At this point, your organization may be having a hard time looking for insurance companies that fit your fleet needs.
How much more does high-risk commercial insurance cost? High-risk insurance typically associates with increased premiums. High-risk auto insurance policies can pay around 25% more for risky drivers.
On average, 6 million vehicle crashes occur each year in the US, some of them leading to expensive nuclear verdicts of $10 million + awards.
There's a mutual need to hire, retain and insure safe drivers. This is how you can work with your insurance partner to reduce risk:
1. Hire safe drivers from day 0
Driving is one of the most dangerous activities performed at work and it should never be overlooked. Before hiring new candidates, make sure to pull their driving records. When reviewing MVRs, evaluate their previous driving history according to your organizations' policy.
2. Establish a clear MVR Policy
An organization's motor vehicle record (MVR) policy should clearly state what qualifying offenses or accumulation of accidents and/or violations result in limiting or removing the driver from any driving duties. An MVR evaluation grid can help filter driver eligibility at your organization.
3. Get real-time and actionable driver data
Periodic MVR checks provide information when it's too late and leaves space for risk. Driver Record Monitoring technology helps companies mitigate that exposure by sending alerts when driver records change negatively. Employers can then decide to implement proper corrective measures or remove those employees from the road.
We simplify driver risk management
Having an active hand not only protects your company's bottom line but shows your commitment to safety. At Embark Safety, we partner with insurance companies to help reduce the likelihood of vehicle accidents and minimize driver risk.
Have questions?
*We are not lawyers. Consult with your legal counsel to ensure your processes and procedures meet/ or exceed safety standards and compliance regulations. Please read our legal disclaimer.