Continuous License Monitoring FAQs– Answered!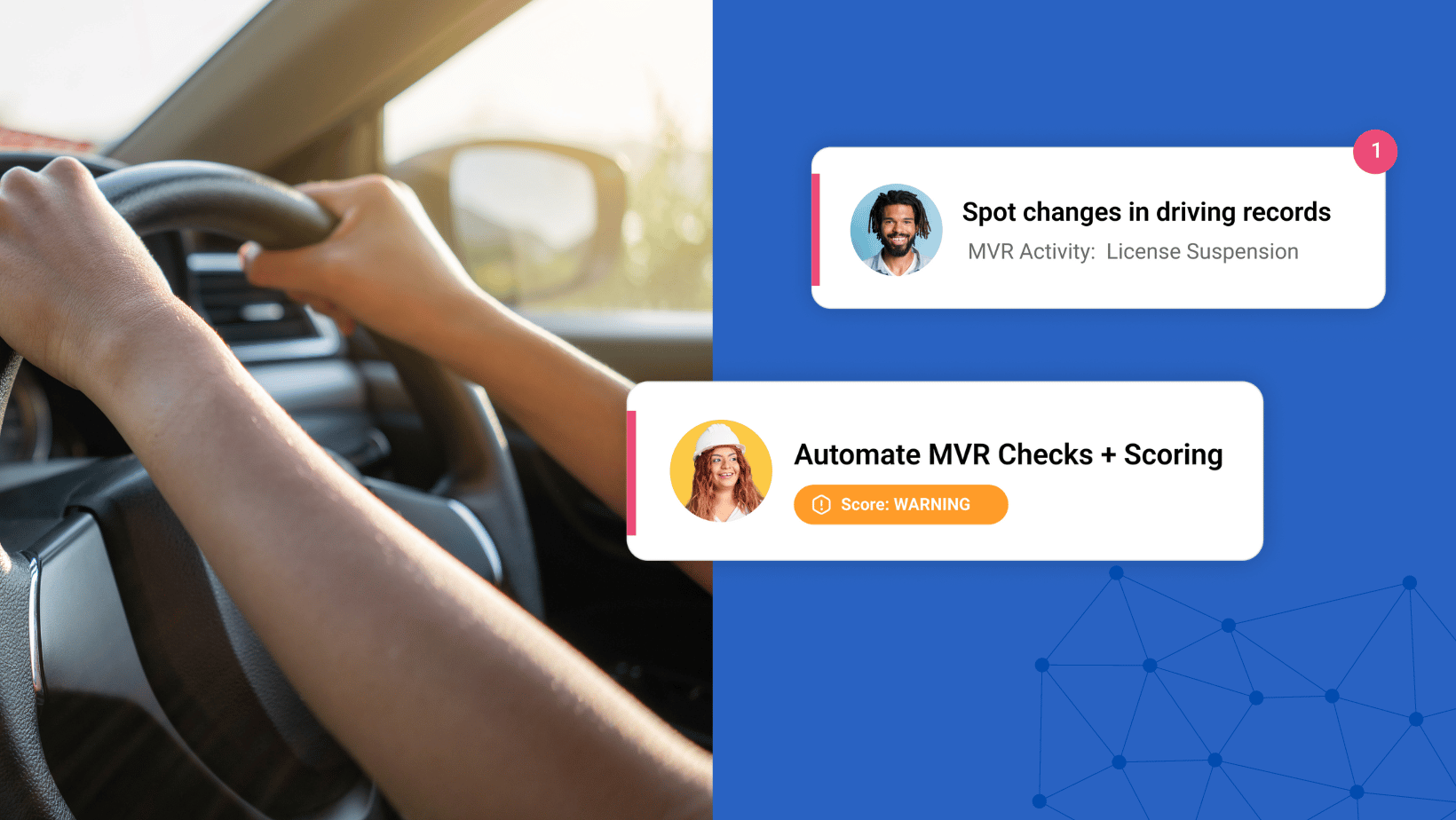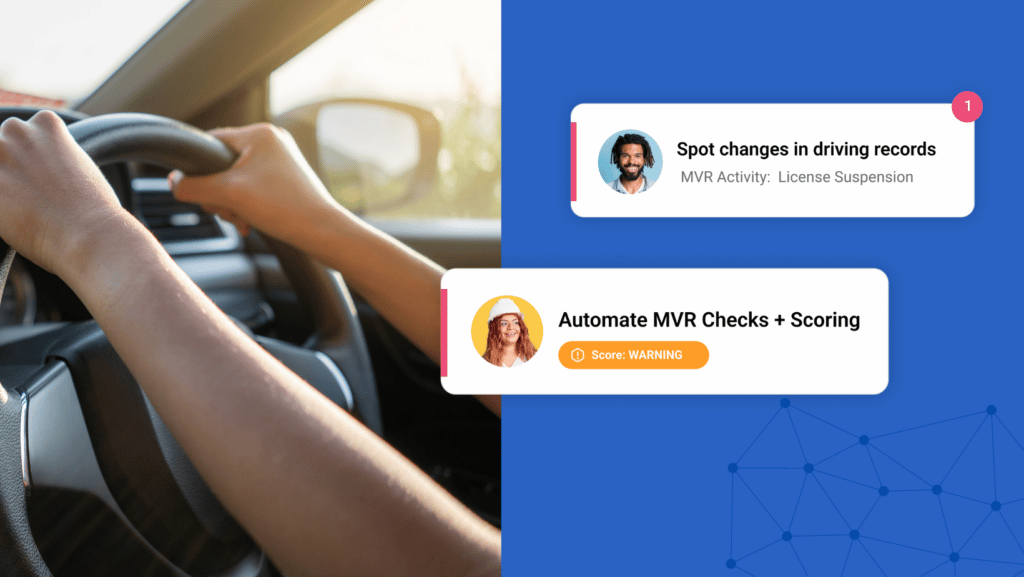 We know you're busy and have a lot going on. Take the guesswork and uncertainty over who has or doesn't have valid driving records away with continuous license monitoring.
In this blog, we answer some FAQs. Let us know if you have another question that we didn't address!
What is Continuous License Monitoring?
Just like the name implies, continuous license monitoring is a service that can replace the annual MVR and alerts you when there's a negative change on an employee's driver's license. These insights close the gap between annual or periodic MVRs. It allows you to easily identify and remove unlicensed (or red-flag drivers) from the road immediately. In a nutshell, this is a service that minimizes your risks and liabilities of having an unqualified driver in an accident which could lead to really big lawsuits, liabilities, and PR nightmares.
How does Continuous License Monitoring work?
We start by pulling a Motor Vehicle Record for each employee. Our smart technology then automatically color scores each employee based on overall risk. For example, if a driver's license is suspended for any reason like a DUI, they will be flagged and scored as red. When negative license changes happen, you get an email alert in near real-time. *Actual frequency and reporting vary by state DMV.


Want to learn more? Watch this short video to see how it works.
What types of violations can I be alerted of?
Continuous License monitoring technology reports on convicted violations. Examples include speeding, improper or illegal maneuvers such as reckless driving, failure to obey a stop sign, running a red light and following too close, etc. You'll also be notified of equipment violations/hazards such as failure to use lights or seat belts. The system also monitors changes in license status. For example, you are notified of suspensions like DUIs (Driving Under the Influence of alcohol or drugs) and expired or revoked licenses. Tell us about the states where your employees are licensed for specific information.
"The monitoring system is great. We have captured so many DUIs and other violations due to your monitoring system."

Gwen Brown I Amtrak
Does Continuous Driver Record Monitoring replace the annual MVR?
Continuous license monitoring can satisfy annual MVR check requirements (in most states); eliminating the costs associated with pulling and reviewing the MVRs. For companies that are subject to federal and/or state motor carrier safety regulations, driver monitoring offers additional reporting functionalities to help manage license and medical card expirations, driver qualification files, and more.
How much does Continuous License Monitoring cost?
We, at Embark Safety, pride ourselves on being a cost-effective provider. When providing a quote for your organization, we'd look at the whole picture of your company to make sure we can offer the lowest price possible. Things that we'll ask you include your number of drivers and the state(s) where they're licensed (some states are more cost advantageous than others). We'll also ask whether you have regular and/or commercial drivers. The average monthly fee can range between $1.50 to $3.00 per driver per month. Our monthly fee includes access to the entire system's capabilities. This includes a DQ file manager, license/medical certificate expiration notifications, e-consent, driver training (separate pricing), and much more.
What are some key benefits of Driver Record Monitoring?
1. Helps eliminate surprises. With continuous driver monitoring technology, you stop relying on periodic checks or self-reporting practices alone. You reduce your company's chance of having unqualified drivers on the road without your knowledge.
2. Reduces the gap between MVR checks. By monitoring your drivers continuously, you learn about driver violations much sooner than you would with just the annual MVR. This allows you to remove risky drivers from the road and apply corrective actions fast.
3. Protects your company's reputation and bottom line. Your drivers represent your business on the road. Being proactive when it comes to safety helps your organization identify patterns of risky driving before it's too late.
Reduce risk with increased visibility into your employee's driving records. Have any other questions about how it works? Contact us for a quote or for a personalized demo.