How Often Should You Conduct Driver Safety Training?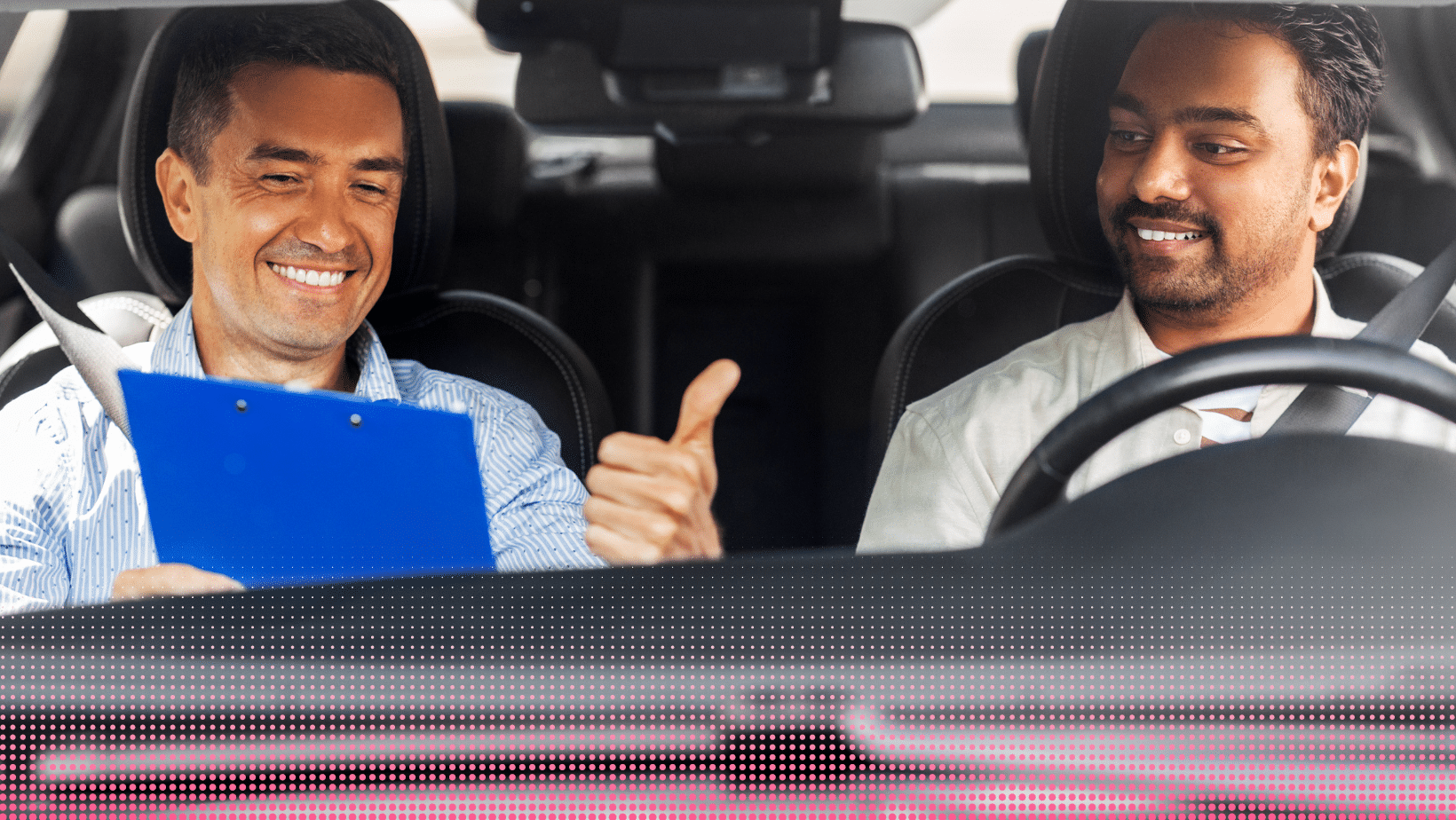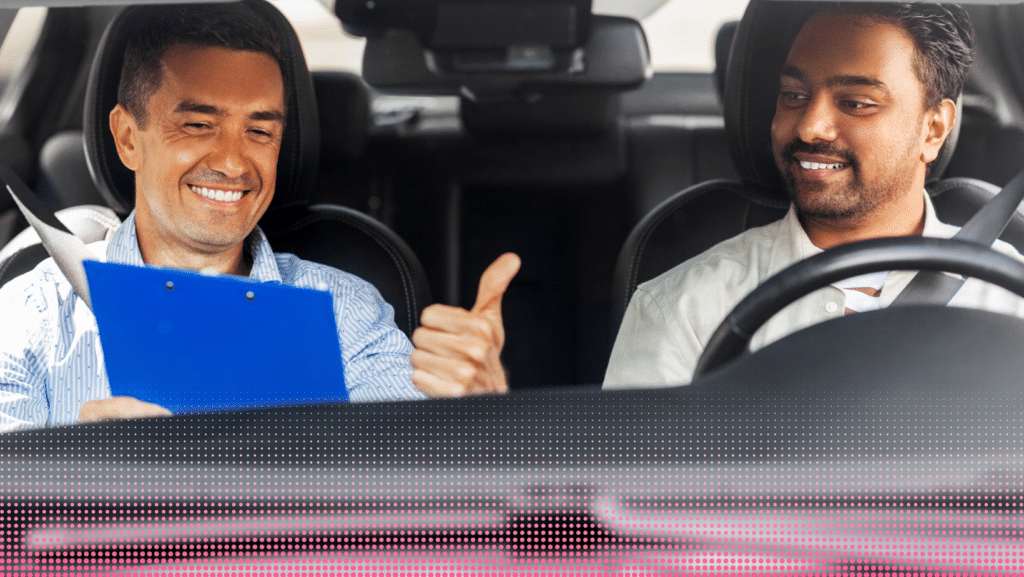 We often hear the phrase "like riding a bike" to describe skills that we believe are etched into our muscle memory. Safe driving is often thought of in this way too – something we've mastered and can execute effortlessly. But is it really?
90% of accidents are caused by human error. Just like any acquired skill, safe driving can deteriorate over time if not practiced or reinforced. So how often should we remind employees about good driving? Keep reading to find out!
When to conduct driver safety training?
Onboarding new employees
New hires are stepping into a brand new work environment, which means they aren't immediately familiar with your company's tasks or safety protocols.
Training new employees properly helps them start off on the right foot. New hires need to become familiar with your company's policies and procedures before heading on the road. This includes understanding your organization's expectations regarding your safe driving behavior, vehicle maintenance, and accident reporting.
Moreover, effective driver safety training reduces the risk of accidents and injuries. It equips new employees with the knowledge and skills to recognize and address potential hazards.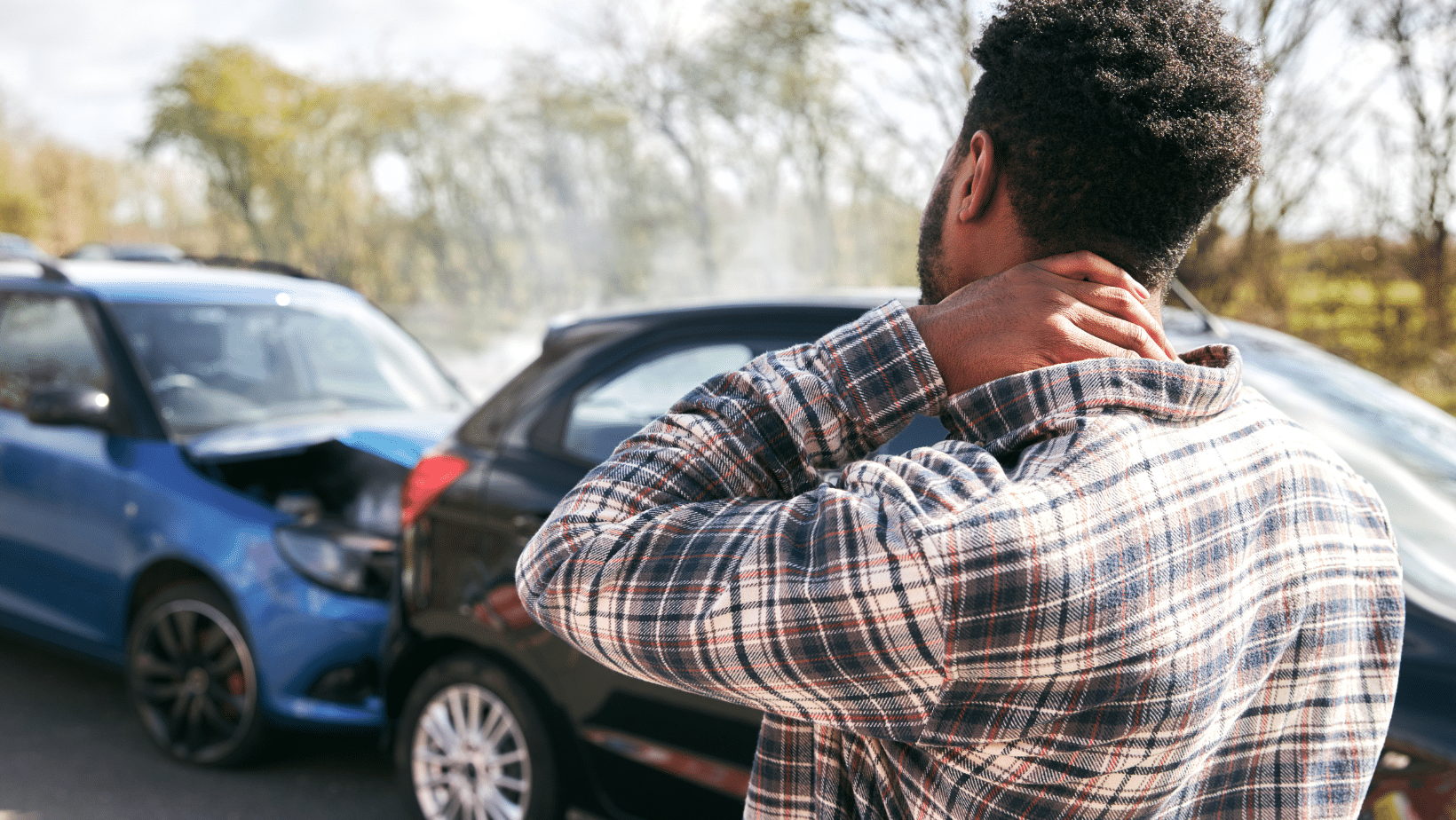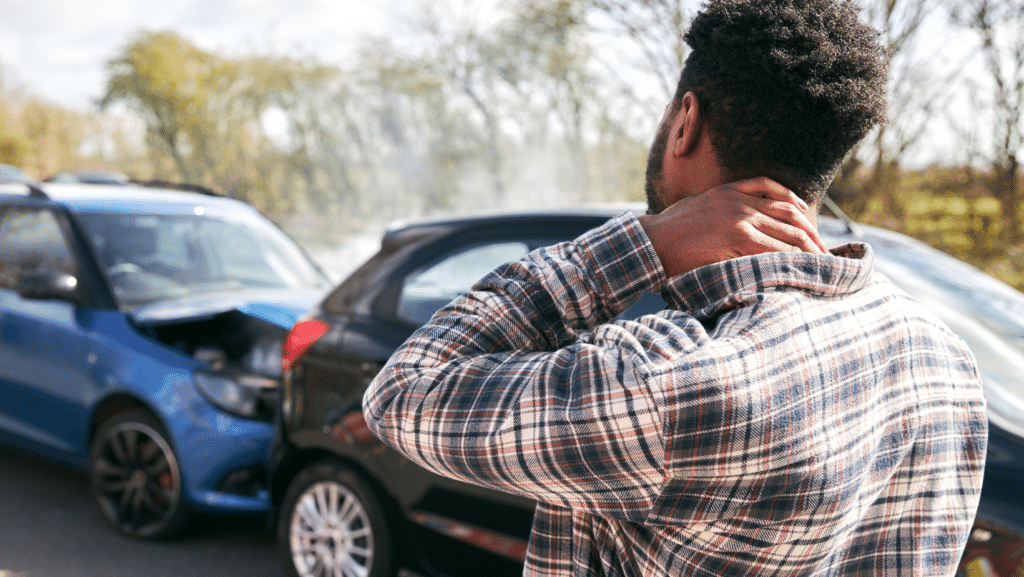 Travelers examined more than 1.5 million workers' compensation claims filed between 2015 and 2019 from various businesses and industries. Findings show that 35% of injuries happened to workers who were hired within the past year, regardless of age or industry experience.
After safety incidents
Studies demonstrate there is a connection between traffic violations and the occurrence of crashes. In other words, individuals who have a record of committing traffic offenses are more likely to be involved in accidents compared to those with a clean driving history.
Conducting driver safety training helps drivers understand the causes of safety incidents. By identifying the root causes and addressing them through training, employers can reduce the likelihood of similar incidents happening again.
MVR Monitoring technology helps you easily manage employee driving violations and negative license changes in near real-time. This can help you zone in on employees who need extra coaching or training before an accident happens. Remedial safety training focuses on areas where drivers may be at risk or require improvement.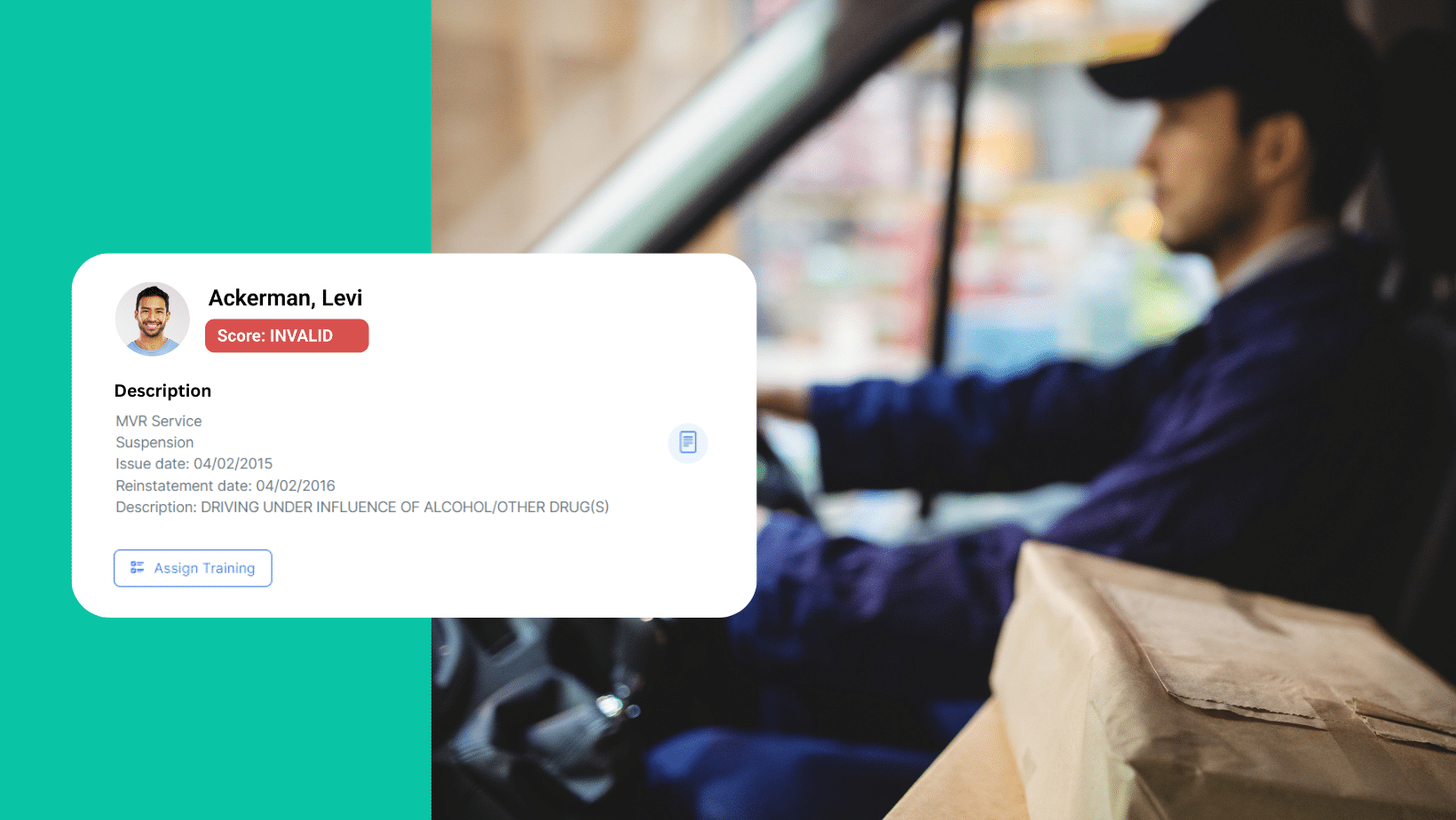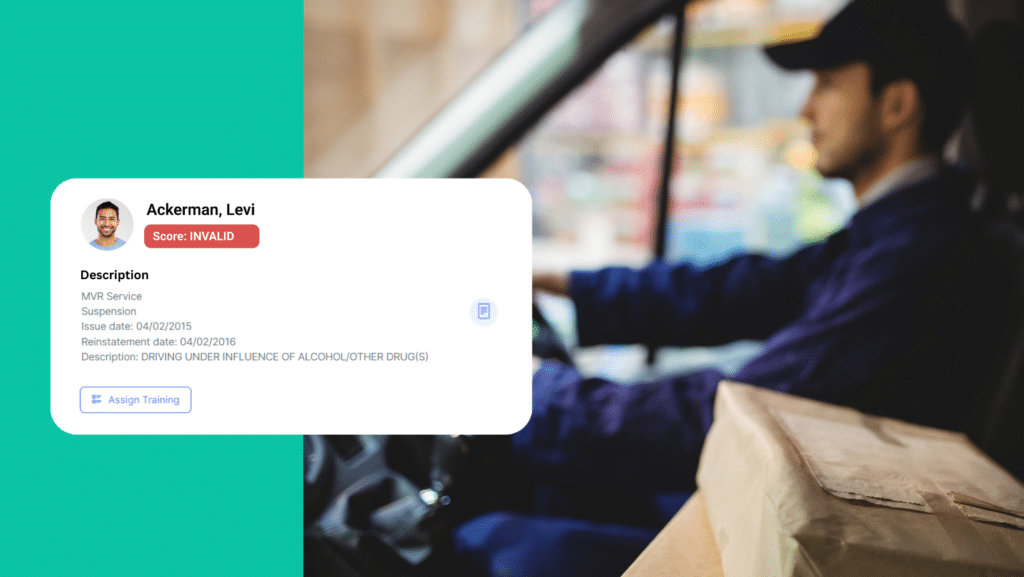 Learn about how MVR Monitoring can help reduce the risk of accidents and liabilities. Read "Driver Record Monitoring FAQs – Answered!
Regular driver safety training
Just like any other skill, safe driving can diminish over time without practice. Even good drivers may succumb to poor planning, decision-making, or concentration when they are hungry, tired, or in a hurry.
Regular training ensures that drivers maintain their skills at an optimal level. It reinforces safety protocols and practices, reminding drivers of the importance of following traffic rules, wearing seatbelts, avoiding distractions, and obeying speed limits.
Routine driver training involves keeping records of training sessions, assessments, and certifications. In the event of an accident, these can serve as evidence that the company took reasonable steps to ensure its drivers were adequately trained.
High jury awards, known as Nuclear Verdicts, are becoming increasingly common which highlights the importance of an effective risk management program.
"The defense intends to focus on the 30 seconds before the crash. And when I handle a case, I look long before that. I look at how he was hired, how he was trained, and how he was supervised…" A plaintiff attorney cited in a recent study by The American Safety Research Institute.
✅ Safety Tip: When thinking about training your employees, consider anyone who drives for you, regardless of their role or time spent on the road. Even employees who drive personal vehicles can become a liability in case of an accident.
Regular training can also bring other benefits to your organization. Many insurance providers offer lower premiums to companies that implement routine driver training programs. This can result in cost savings for organizations. Read more: How to combat massive commercial auto insurance spikes?
Top driver safety training lessons
An effective driver safety program should encompass a range of essential lessons to promote safe driving behaviors and reduce the risk of accidents. Here are some top driver lessons that every safety program should include:
Defensive Driving: Teach drivers how to anticipate and respond to potential hazards, including aggressive drivers, poor weather conditions, and unexpected road obstacles.
Distracted Driving Awareness: Emphasize the dangers of distracted driving, including texting, talking on the phone, and using in-car entertainment systems while driving.
Speed Management: Educate drivers on the importance of obeying speed limits and adjusting their speed to match road conditions, traffic, and visibility.
Safe Following Distances: Teach the concept of maintaining a safe following distance to provide adequate reaction time in case of sudden stops or emergencies.
Impaired Driving Awareness: Highlights the risks associated with driving under the influence of alcohol, drugs, or prescription medications.
Check out our available fleet driver lessons through our MVR Monitoring platform.
Driver Safety Training + MVR Monitoring
Combining MVR Monitoring with driver safety training allows organizations to customize training plans based on individual driver needs. By analyzing MVR data, organizations can identify areas of concern or repeated offenses and design training programs that directly address these issues.
Interested in learning more about our combined solutions? Ask us for our training packages!
*We are not lawyers. Consult with your legal counsel to ensure your processes and procedures meet/ or exceed safety standards and compliance regulations. Please read our legal disclaimer.