Embark Safety ranks #13 in OBJ Top 50 2022
September 2022, Orlando Fla. – Embark Safety ranked #13 in the 2022 Orlando Business Journal Fast 50. This award recognizes Central Florida's 50 fastest-growing privately owned companies.
Firms are ranked based on their percentage of consistent three-year revenue growth, between 2019 and 2021. During this three-year period, Embark Safety, headquartered in east Orlando, grew more than 71%.
"We are honored to be on this list among such great Florida companies and excited to keep growing and investing in our team and our technology right here in the city beautiful," said Embark Safety president, Edwin Sosa.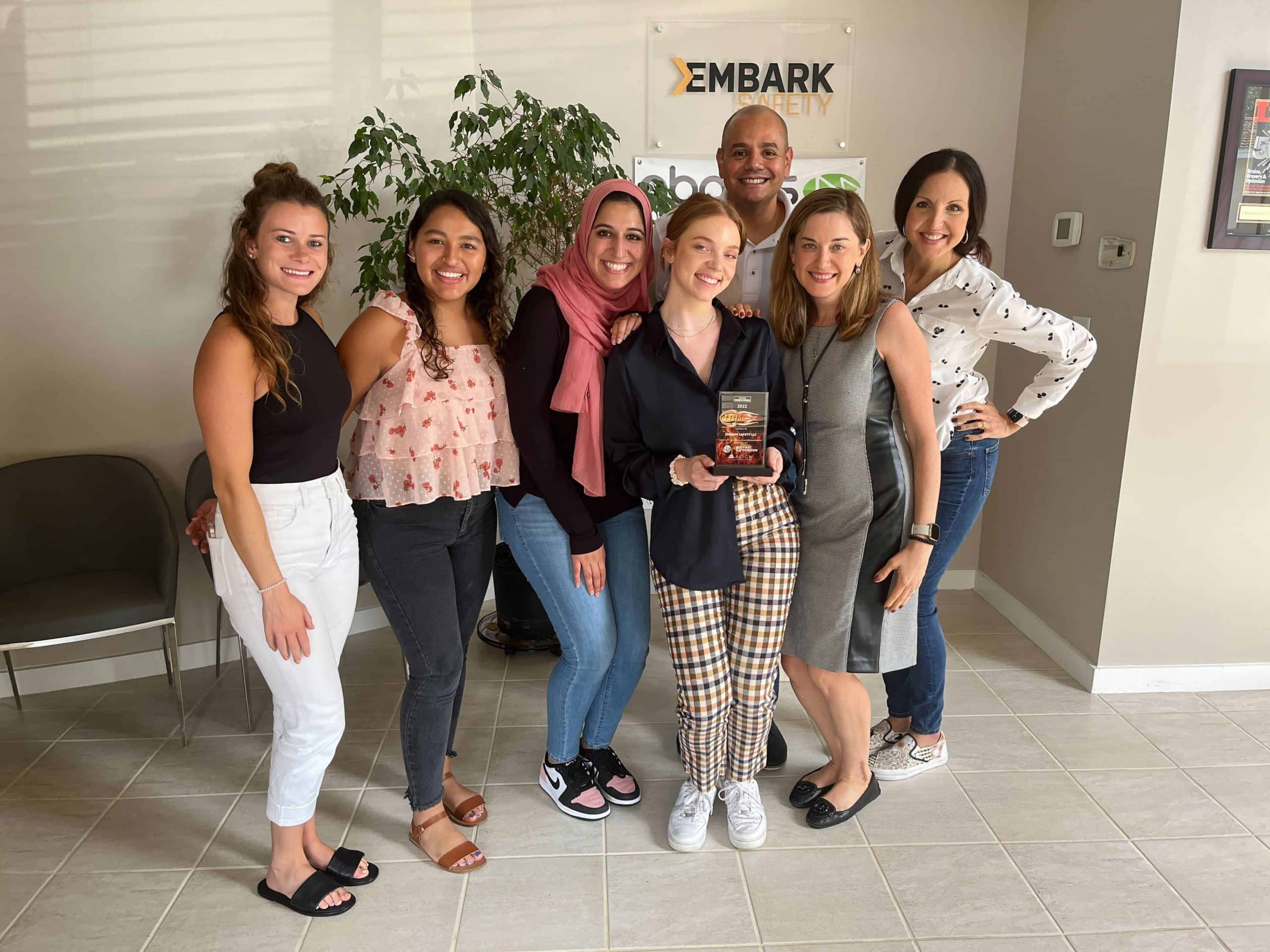 An award ceremony to announce the rankings was held on September 8, 2022 at the Rosen Plaza Hotel. It was soon followed by a celebratory Embark team lunch with some of our Orlando-based team.
To see the full Fast50 list, visit: https://www.bizjournals.com/orlando/subscriber-only/2022/09/09/fast-50-fastest-growing-companies.html.
About Fast 50
The annual list recognizes 50 of the fastest-growing private companies headquartered Orange, Seminole, Osceola and Lake counties. To participate, companies must be at least 51% privately held and headquartered in Central Florida with all corporate functions originating at this location. Companies cannot be a subsidiary of another company or have private equity investors with more than 51% of the ownership located outside of Central Florida.
About Embark Safety
Embark Safety's innovative system monitors employees' driving records continuously and sends real-time notifications when new changes occur, such as violations, suspensions, and accidents. Our technology allows companies to reduce accident risk, avoid litigation, and improve public safety. Headquartered in Orlando, Fl, we are a proud SaaS provider to more than 1,000 companies across the country and Canada.