What's Motor Vehicle Record Monitoring?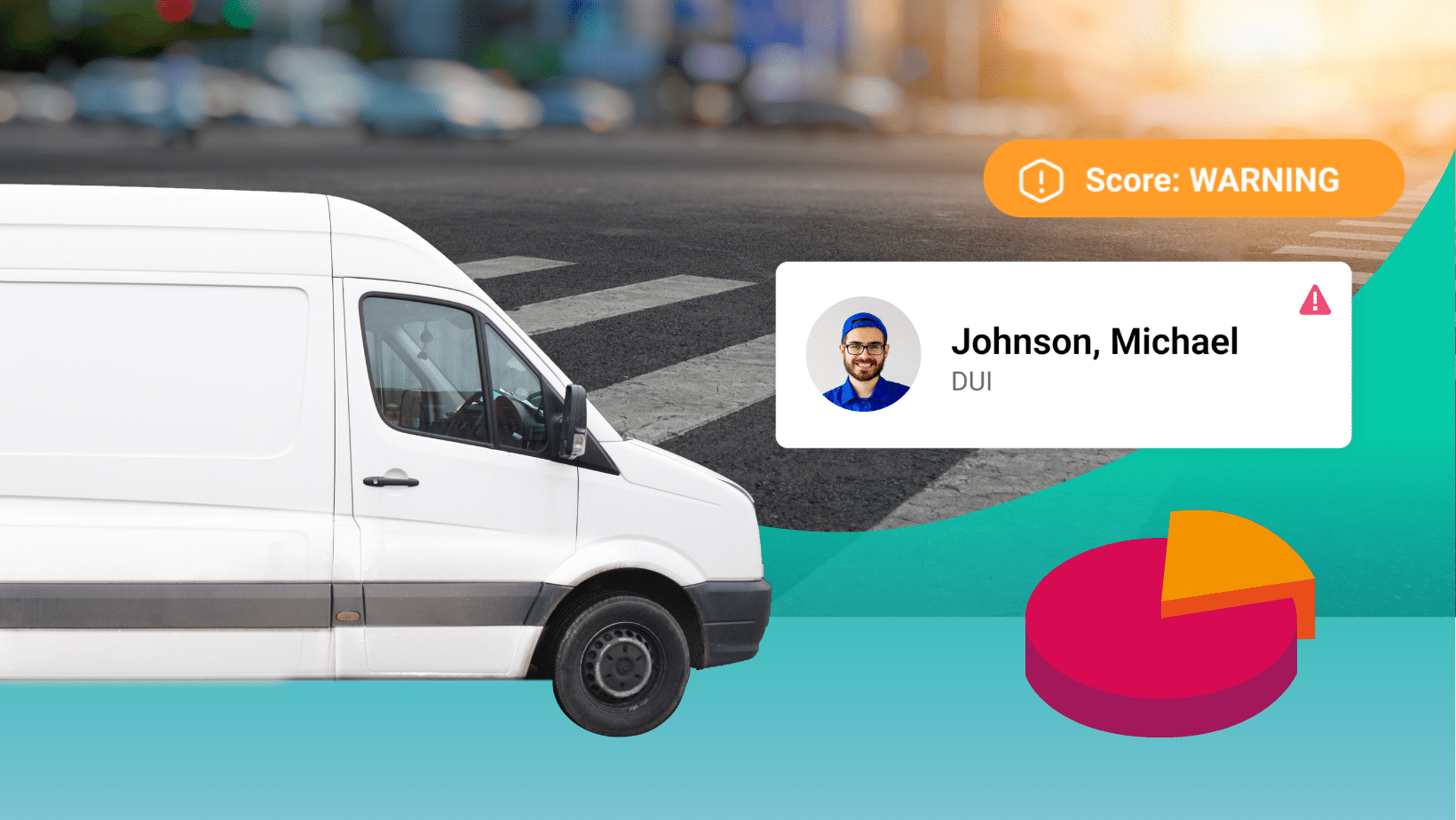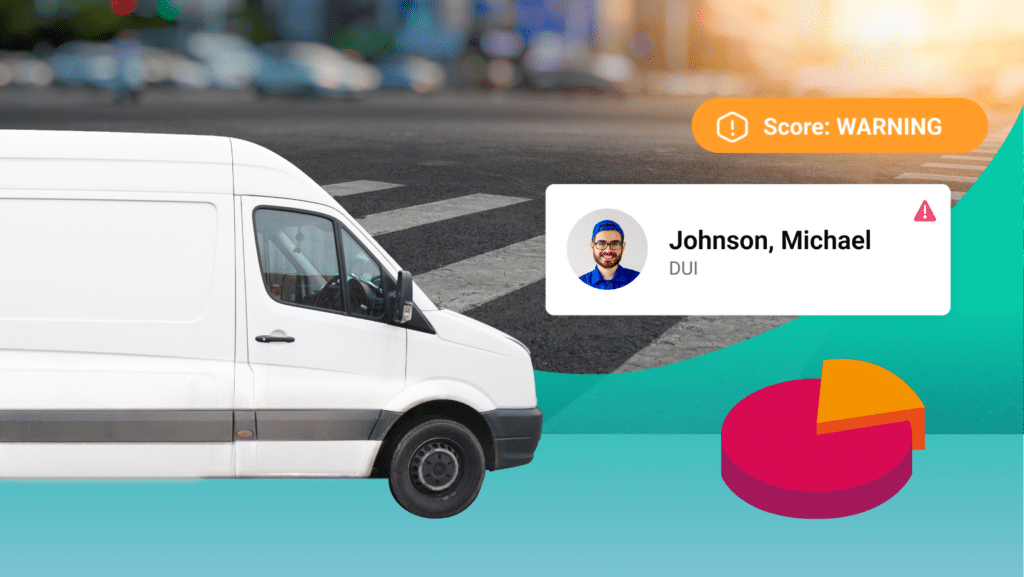 Motor Vehicle Record (MVR) Monitoring is a service that checks driver license records continuously (i.e. every day, or every month) to find new suspensions, violations, convictions, etc. The service allows companies to stay informed on their employees' driving eligibility and risk profile.
Why is Motor Vehicle Record Monitoring important?
Previous violations/suspensions on an employee's driver license is a good indicator of future performance. It's important for companies to not only check Motor Vehicle Records during pre-employment but also to continue checking them for changes. Not knowing" that a driver had an invalid license at the time of an accident is not a defense in the eyes of the court.
For example, a driver who failed to report a DUI conviction could expose a company to liability. This is especially true if the driver is convicted of another DUI/DWI while involved with a vehicle crash using a company-owned vehicle. In this case, the company could be held liable for negligence and be responsible to cover costs that go beyond what is covered by auto insurance.
How Motor Vehicle Record Monitoring Works
Embark Safety created a driver record monitoring software that sends automatic email alerts whenever new activity shows up in a driver's record. This minimizes the risk of drivers with suspended licenses going unnoticed before it's too late.
In addition to driver license monitoring, the driver management system allows you to manage:
Drivers' MVR reports
License & medical certificate expirations
Personal insurance information
Simple Steps To Get Started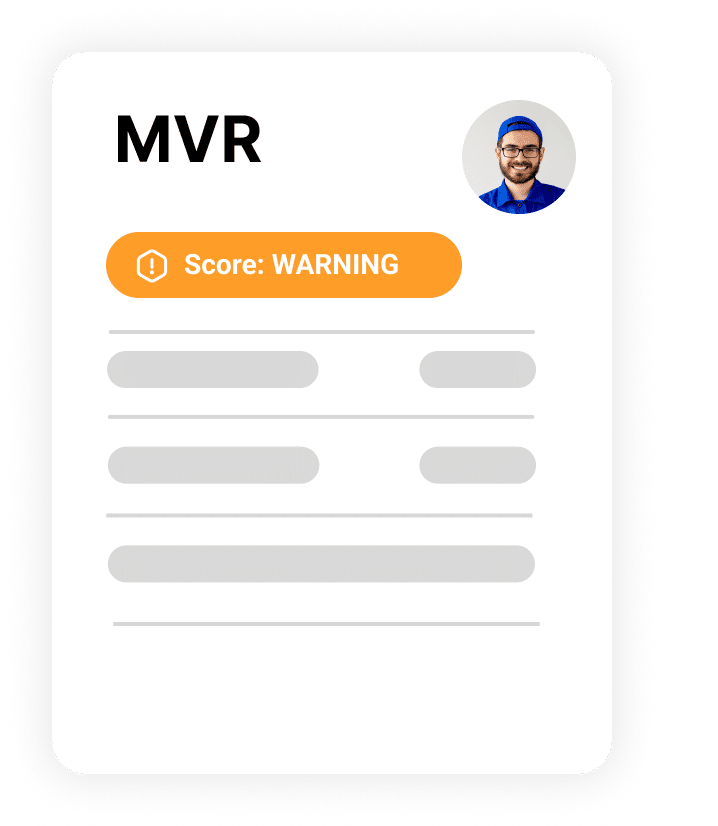 Driver Record Base Line
Initial driving record is processed for all drivers. System automatically scores all drivers using our MVR scoring criteria.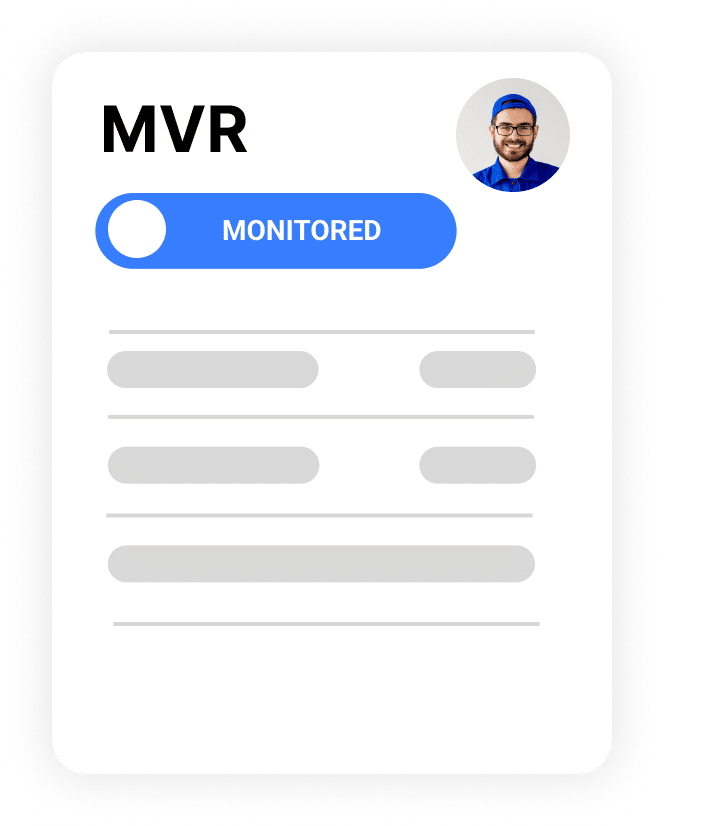 MVR Monitoring System
Drivers are enrolled into driver record monitoring with each state licensing agency (DMV).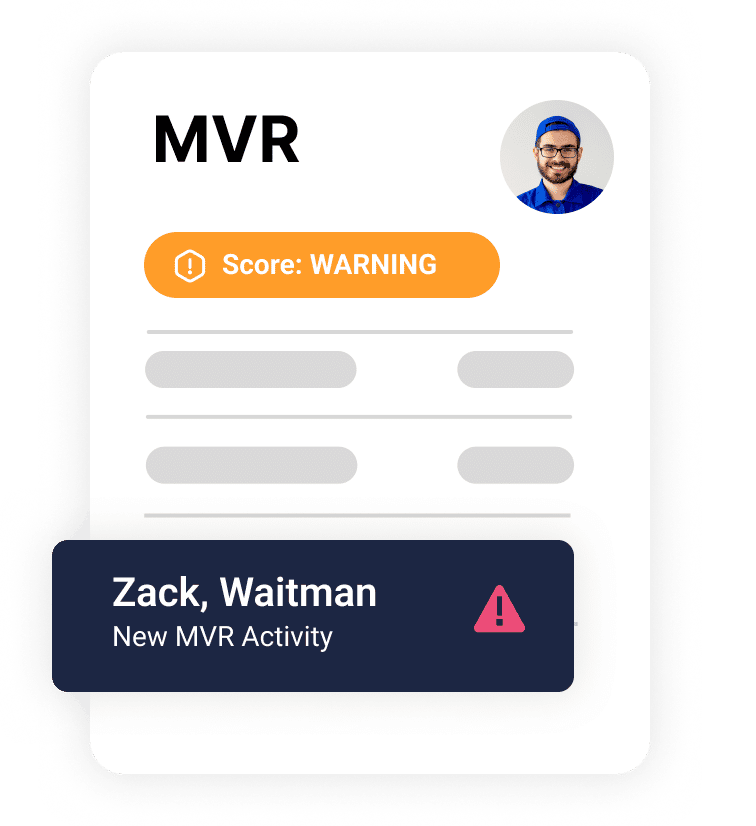 Receive Email Alerts
System automatically sends email alert when new information shows up in a driver's record.
What's Your Risk?
Driving is the most dangerous work related activity. Long gaps between MVR reports, like in the annual or periodic MVR, expose companies to risk. A clean driving record in January doesn't always equate a clean driving record in February. Since drivers do not always self report driving convictions, Motor Vehicle Record monitoring is a means to constantly know where your drivers stand.
Want to learn more about MVR Monitoring vs. Annual MVRs? Download our Case Study or contact us to schedule a demo.
Learn More
Embark Safety has been in business for over 10 years. We are honored to be among the 2020 INC 5000, as one of the nation's fastest-growing companies. At the top of our values are customer service, simplicity and innovation. We love what we do and are passionate about helping companies mitigate risk and increase safety. Contact us to learn more about MVR monitoring.
*We are not lawyers. Consult with your legal counsel to ensure your processes and procedures meet/ or exceed safety standards and compliance regulations. Please read our legal disclaimer.