MVR vs. PSP vs. CDLIS Reports: Know the difference?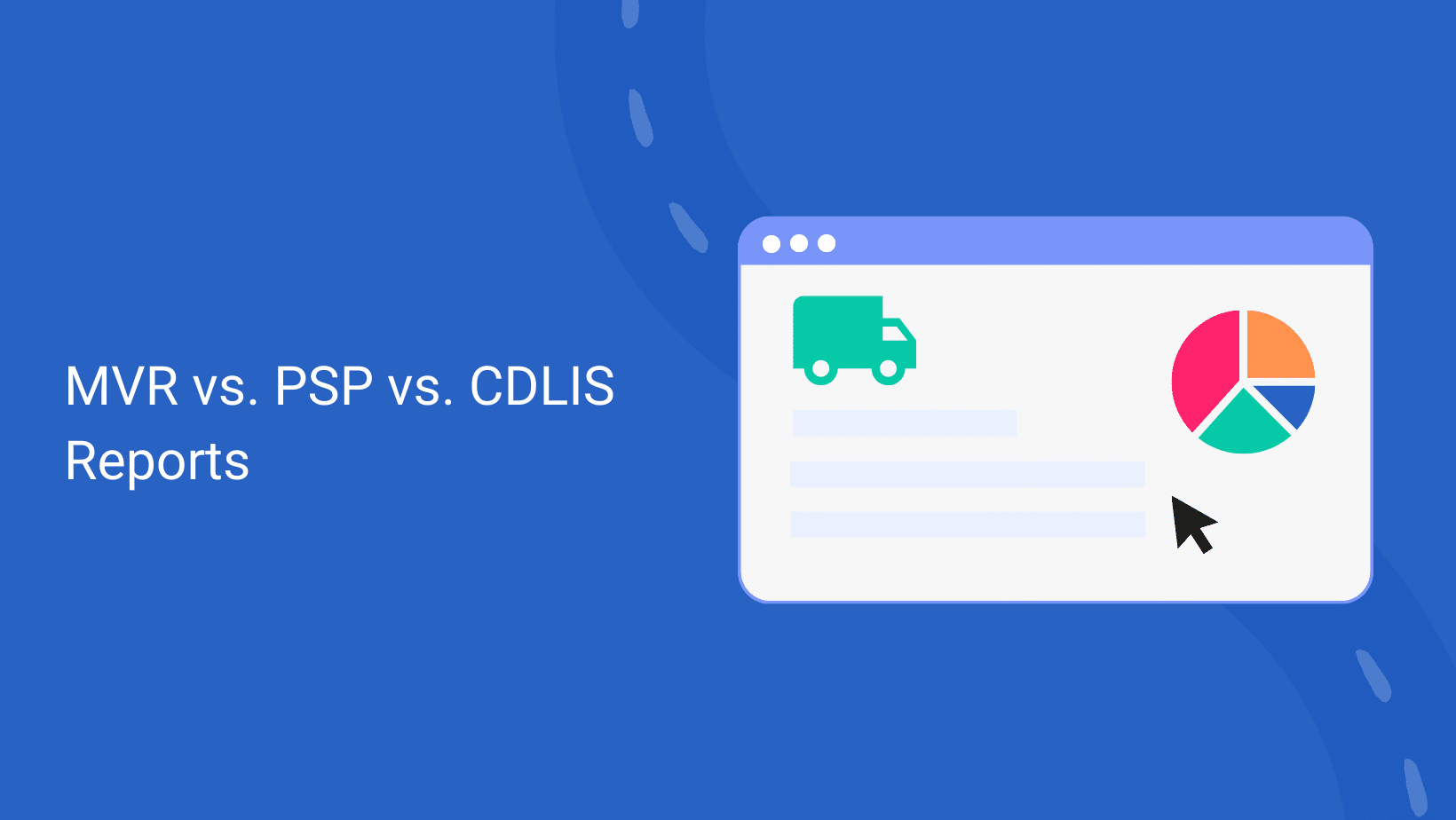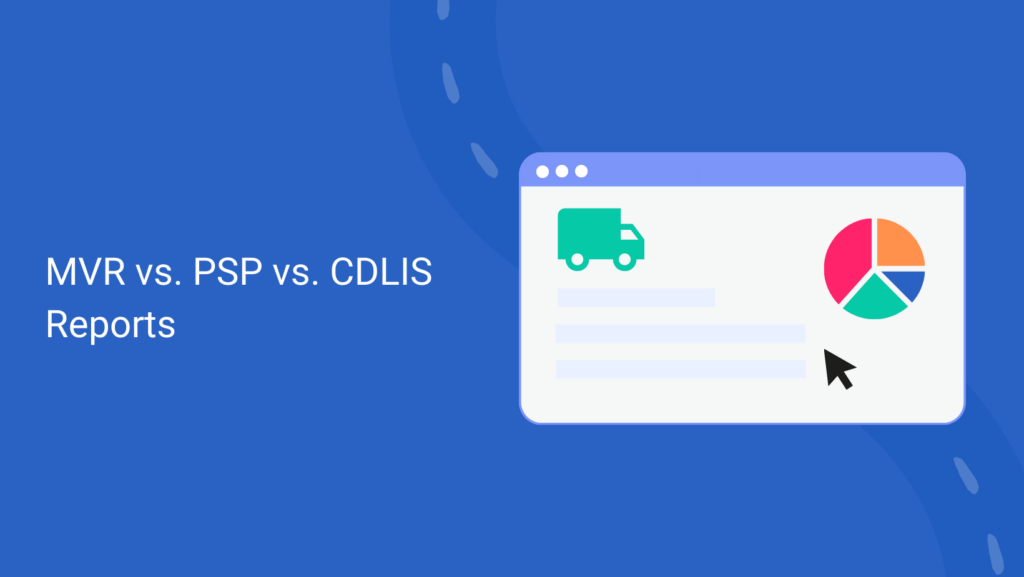 If you employ commercially licensed drivers, you are extra aware of the need to hire qualified and reliable drivers. To help ensure drivers are fit for the job, companies must conduct a thorough background check on their driving records. This is where reports like MVRs, PSP, and CDLIS come in handy.
In this blog, we will discuss the differences between these reports and how they can help make better hiring decisions.
Why Do Driving Records Matter?
High-risk drivers cause more accidents and liabilities, potentially resulting in lawsuits, fines, and damaged reputations. The last thing you need is for your business to suffer when you could have prevented it.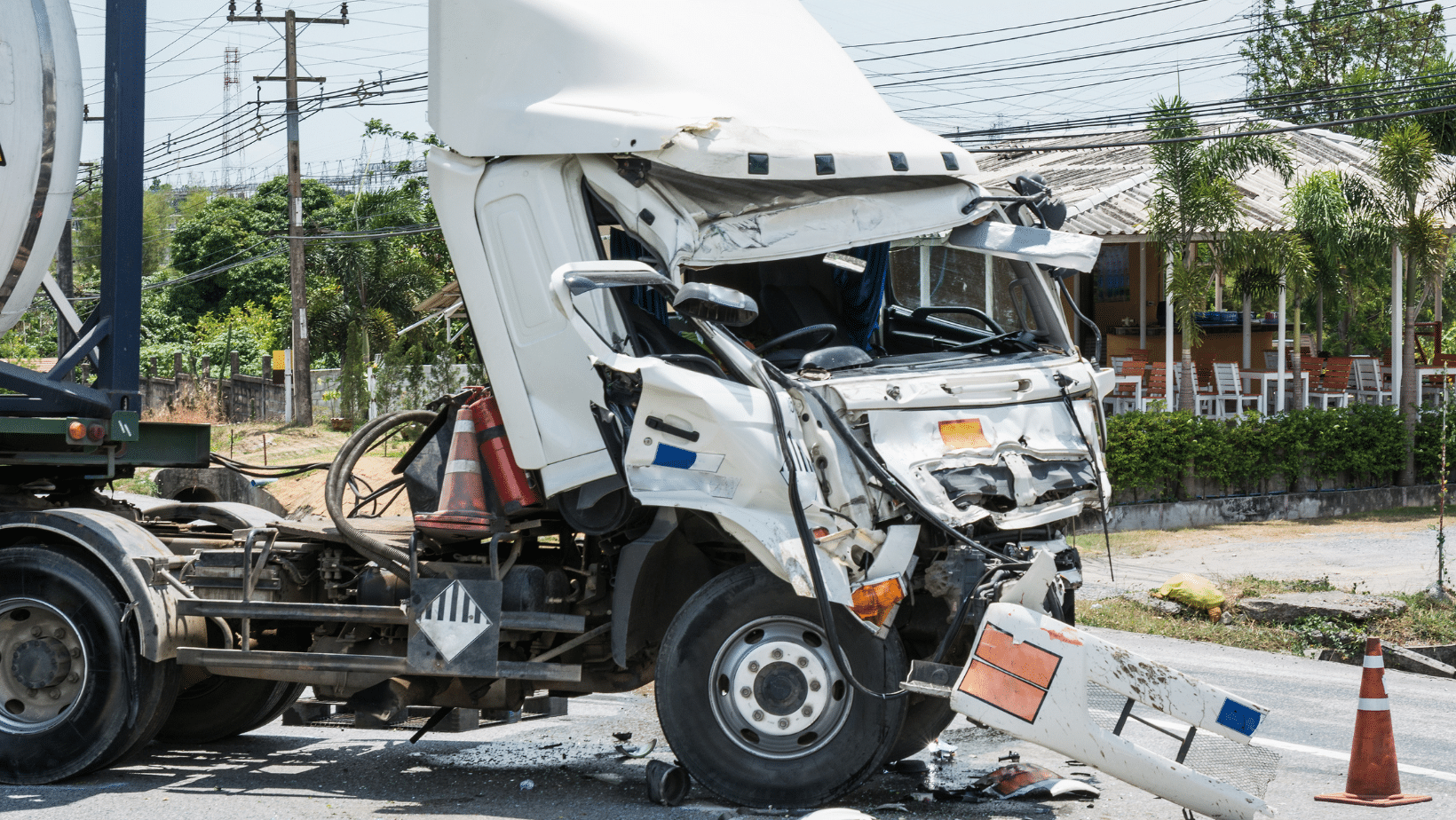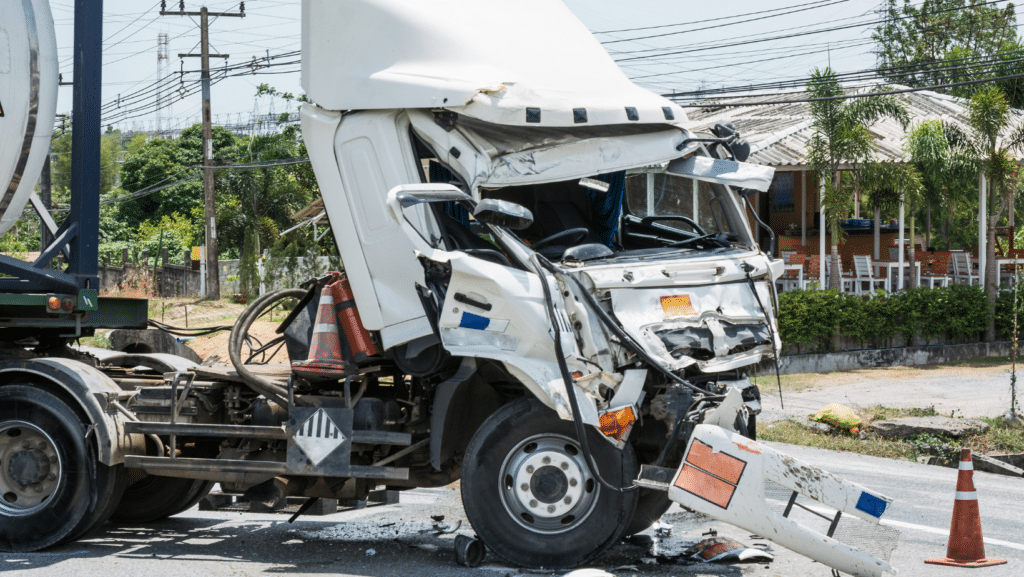 Motor vehicle records (MVRs) are a great first step for mitigating the risk of unfortunate outcomes. Running MVRs on prospective and current drivers is a requirement for any Department of Transportation (DOT)-regulated company. It is also a best practice for private companies that employ workers with driving responsibilities.
While there's no doubt MVRs are useful and informative, the truth is that they don't present a complete picture of a commercially licensed driver (CDL). But don't worry—other solutions are available. To further minimize risk, companies that hire CDL drivers should strongly consider two additional background screens to supplement MVRs: PSP reports and CDLIS reports.
Let's dig into the differences between these three reports and how your team can leverage the combined data to make well-informed hiring decisions and reduce risk.
Motor Vehicle Records (MVRs)
An MVR report tells you right away if someone's license is valid or not. It provides the following information about a driver:
Name, date of birth, and driver's license number
Traffic citations, license suspensions, DUI convictions, accident reports, and other motor vehicle events

DOT-regulated companies must run an MVR on every driver before hiring them and continue to run it at least once every 12 months throughout their employment.
There's just one problem with this approach: it isn't always sufficient. Consider this scenario: if a driver is convicted of a DUI one month after the annual MVR report is run, the company risks not finding out about it for another 11 months. It only takes one employee with a suspended license to jeopardize your company's reputation.
To help close the gaps between MVR checks, more companies are implementing continuous MVR monitoring. This technology sends email alerts when new violations, suspensions, DUIs, disqualifications, and other events appear on employees' driving records.
MVR monitoring not only reduces risk and protects a company's bottom line but can also help secure the best commercial insurance rates as more insurance carriers recognize the importance of this practice. It's a winning solution all around.
Learn more about Embark Safety's continuous MVR monitoring solution.
FMCSA's PSP Report
Though not mandatory, the Federal Motor Carrier Safety Administration's (FMCSA) Pre-Employment Screen Program (PSP) report supplements the MVR, providing extra data that improves transparency during the hiring process.
While MVR reports only cover incidents that occurred in a specific state, PSP reports cover incidents that occurred nationwide. Additionally, PSP reports include information about safety inspections, which can provide valuable insight into a driver's safety habits.
These reports contain the following information about drivers:
5-year history of crash data
3-year history of roadside inspection data
Safety details about crashes, such as injuries, fatalities, towaways, and whether a vehicle was placed out of service
PSP reports can also help employers identify areas where a driver may need additional training or coaching to improve their performance on the road.
According to the FMCSA, "companies using PSP to screen new hires lower their crash rate by 8% and driver out-of-service rates by 17%, on average, compared to those that do not use PSP."
MVR Monitoring customers can now order PSP reports through the Embark Connect platform.
CDLIS Report
Like the PSP report, the Commercial Driver's License Information System (CDLIS) report is not mandatory but highly recommended for companies that employ commercial drivers. and need to know more about a particular driver's history before making a hiring decision.
More specifically, a CDLIS report enables employers to verify that a driver has only one valid commercial driver's license (CDL) and one complete driver record, which is essential for maintaining compliance with FMCSA requirements. Drivers operating with multiple CDLs is one of the top carrier violations, costing employers thousands of dollars per fine.
CDLIS reports also allow companies to pull out-of-state MVRs to check for violations or driving incidents that occurred previously.
MVR Monitoring customers can now order CDLIS reports through the Embark Connect platform.
Three Reports, One Full Picture of Commercial Drivers
Together, these three valuable background checks provide optimal transparency into an individual's driving history. The result? Companies are empowered to make smart hiring decisions, reduce on-the-job accidents and liabilities, comply with FMCSA requirements, and generally have more peace of mind.
Through Embark Connect, Embark Safety's integrated system, you have access to one-off MVR, PSP, and CDLIS screens to support your pre-hire process, as well as continuous monitoring to proactively reduce risk on an ongoing basis.
Looking to learn more? See how it works

*We are not lawyers. Consult with your legal counsel to ensure your processes and procedures meet/ or exceed safety standards and compliance regulations. Please read our legal disclaimer.