Truck Driver Appreciation Week —How to Celebrate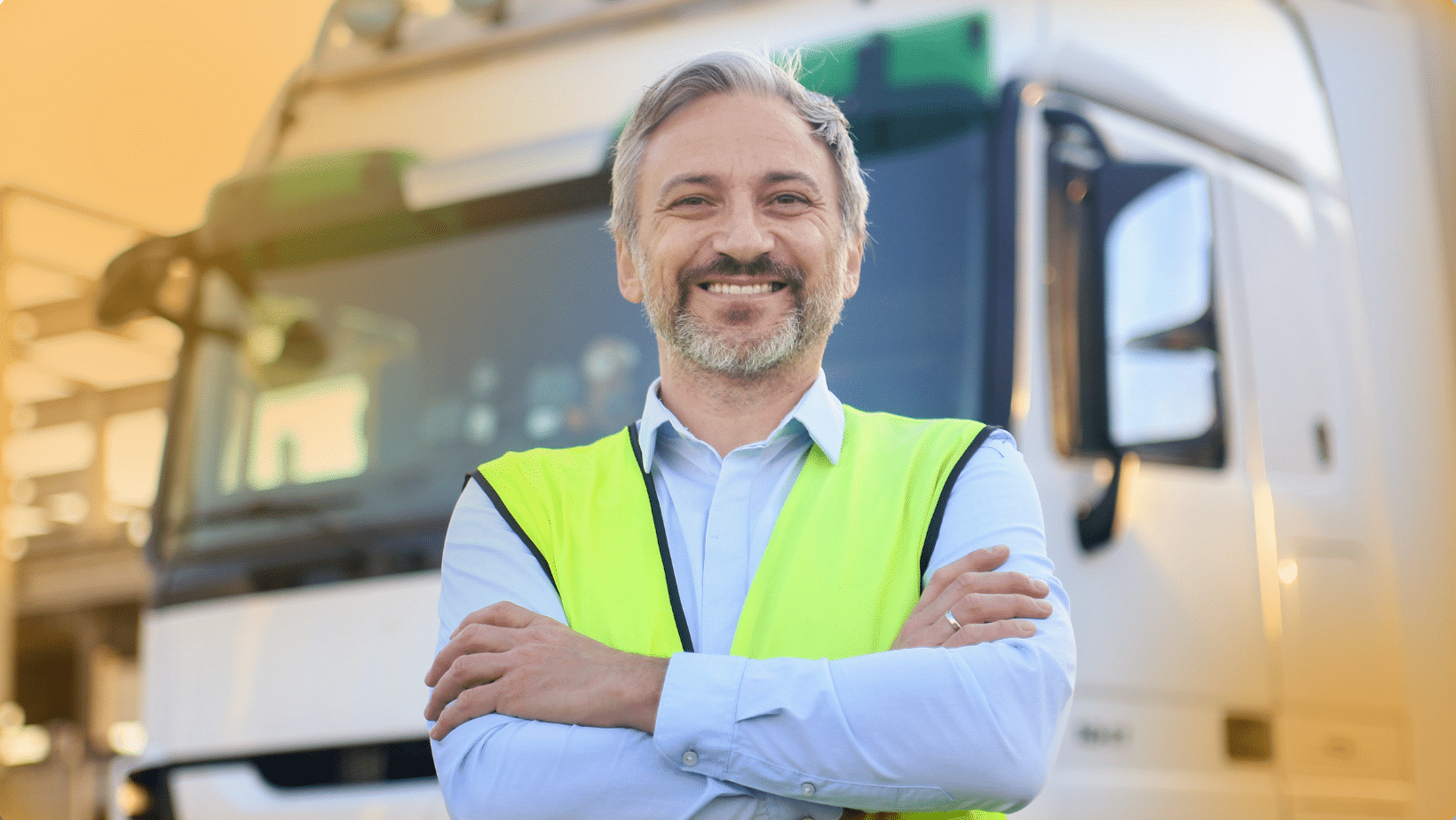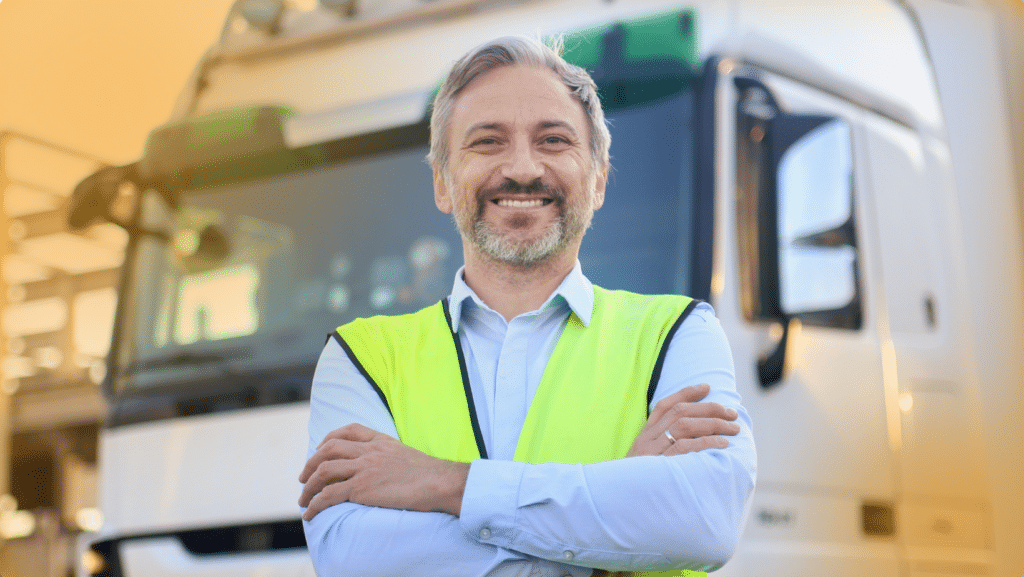 Truck Driver Appreciation Week is September 10-16, 2023.
From delivering goods that fill our store shelves to ensuring supplies reach their destinations, truckers are the lifeblood of our economy. National Truck Appreciation Week is here to express gratitude and celebrate their hard work.
Honoring the Wheels that Move the Nation
Being a truck driver is not an easy job. Like any other profession, being a truck driver has its own unique set of challenges and difficulties. The hours spent away from home, the resilience to weather challenges, and the commitment to ensure goods arrive at their destination deserve our utmost gratitude.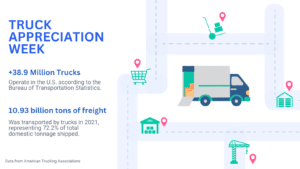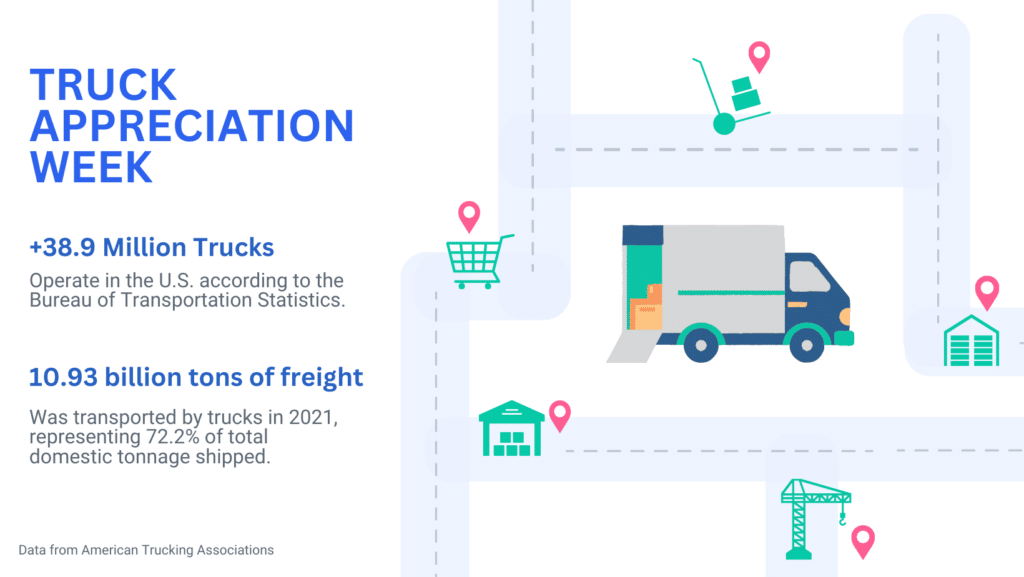 National Truck Appreciation Week is an opportunity to acknowledge the hard work and dedication of truck drivers. Below are some ideas on how to make this week truly special.
How to celebrate Truck Driver Appreciation Week?
Communicate Your Recognition
One of the most effective ways to honor National Truck Appreciation Week is by featuring individual driver spotlights. Share their stories, experiences, and contributions on your company website and social media. Personalize your shoutouts by mentioning the driver's name, sharing their photo, and highlighting their accomplishments.
Write heartfelt thank-you notes or cards expressing appreciation for your employees. Highlight particular instances or actions that demonstrate the driver's commitment to their job. Whether it's exceeding delivery expectations, maintaining a clean driving record, or helping a colleague, showing that you notice and appreciate their efforts makes the note more meaningful.
Give Them A Present
Who doesn't like to receive gifts? Certainly, giving presents to truck drivers is a thoughtful way to show appreciation for their hard work and dedication.
Here are some gift ideas that can be useful in their day-to-day:
Gift practical items, for example, travel-sized toiletries, travel mugs, lunch bags, snacks, or water bottles to make life on the road more comfortable.
Give them gift cards to popular restaurants, gas stations, or coffee shops, giving drivers a chance to enjoy a meal or a break during their trips.
Offer entertainment options like audiobooks or music streaming subscriptions to keep drivers engaged during long hours on the road.
Offer paid time off, extended breaks, or flexible scheduling to allow drivers to spend more time with their families.
Promote Physical and Mental Well-Being
Truck drivers often face challenges that impact their health due to the nature of their job, such as long hours on the road and limited access to healthy options. Wellness initiatives are a proactive approach to prioritizing their physical and mental well-being. Some ideas include offering fitness challenges, health screenings, workout app memberships, or stress-relief activities.
Beyond the physical and mental aspects, career growth is an important aspect of well-being. Offer opportunities for professional growth, such as certifications or training programs that can enhance drivers' skills and career prospects.
Recognize Drivers At Special Events
Kick off National Truck Appreciation Week by organizing events that put drivers in the spotlight. Consider hosting an appreciation ceremony where drivers receive well-deserved awards and recognition for their outstanding performances, safety records, on-time deliveries, and positive feedback from clients.
Extend the celebrations beyond drivers to their families as well. Organize family-friendly events like picnics, barbecues, or outdoor gatherings. Make sure your employees and their families can relax, socialize, and feel valued for their contributions.
Express gratitude all year long
In a world where convenience is at our fingertips and goods arrive like clockwork, it's easy to overlook the incredible effort that goes into keeping our lives running smoothly. Truck drivers don't just drive; they bridge the gap between industries, connecting manufacturers and businesses with consumers.
While Truck Driver Appreciation Week is a great time to honor their contributions, remember to extend this celebration far beyond this week. When drivers perceive that companies prioritize their well-being and safety, they are more likely to prioritize safe driving practices and uphold the company's safety policies with respect and diligence.
At Embark Safety, we can help you maximize your organization's safety and compliance with our MVR solutions. Whether you have 20 or 1000 drivers, MVR Monitoring technology can easily help you identify drivers with negative histories and invalid licenses, track medical card expirations, assign online training, and more.
Want to see how it works? Book a demo
*We are not lawyers. Consult with your legal counsel to ensure your processes and procedures meet/ or exceed safety standards and compliance regulations. Please read our legal disclaimer.